Cyber Monday is all about sales, sales, sales. There's no place for the loyalty or a long-term education. It is a one-time shopping bonanza which you can leverage to boost your ecommerce's earnings. You probably already have heathen up the marketing automation platform, prepared your online lair for the stampede of customers, set some "traps" and eye-candies. Emails are ready to be sent, the mobile app is fast and shiny. But have you thought about the little-less-obvious web pushes?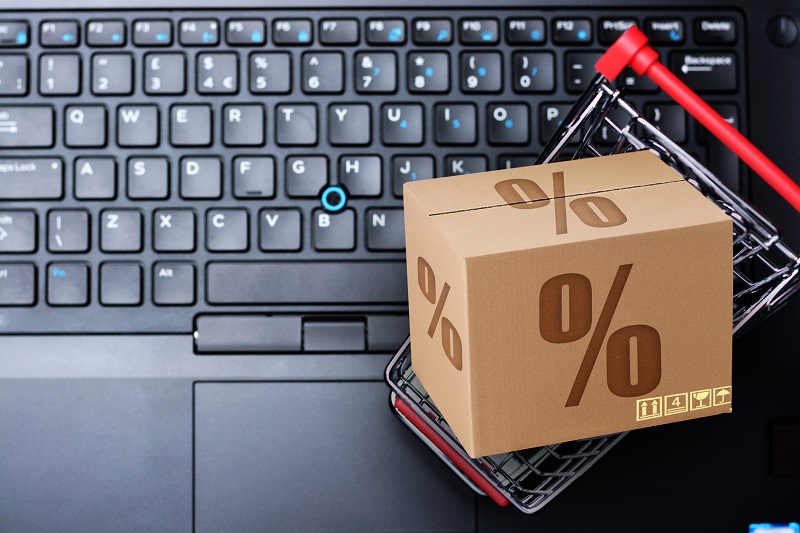 In the ultimate guide to web push notifications, we already mentioned, that they work with both – identified and anonymous website visitors. The only condition for them to be displayed is that the person must agree to receive them and allow the browser to display notifications.
Tips #1- #3 will work perfectly for both kinds of visitors. Solutions #4 – #7 require using a mix of web push notification and automation rule, and will display only for identified users.
Show the hottest offers –

all Cyber Monday deals are great, but some of them have a potential to gather more attention than the others. Use Rich Web Push notifications to show both – appealing discount and picture of the object of desire to attract more customers to the proper page.

Inform about the sales start –

Ready? Steady! Go! It's hard to not notice that the Cyber Monday is afoot. Nonetheless, you should send them a special invitation to make sure they will come! A simple "We are starting at 10:00" followed by "The game is on!" should do the work.

Redirect to the landing page and expand database –

Leverage the fact that your ecommerce will host way more new visitors than normal. Mind that they usually purchase in other online stores. Turn the anonymous visitors into contacts in your database. Send them a notification and redirect the traffic to a dedicated landing page. Make an offer that can not be refused and get your hands on their email addresses.

Re-activate those who bought last year – Set a simple rule that will send a Web Push notification with an invitation to join the sales feast to those who made a purchase at your store last year. They are more likely to buy something again.
Recover abandoned cart –

Use both emails and web pushes to remind people about the items left in the shopping cart. Bear in mind that they were desires enough to be put in the cart in the first place!

Send discount code to the most loyal customers – Reward your most loyal customers. Use the RFM panel to spot them and send them something extra – a notification with a discount code not available for others.
Ease the navigation throughout the website based on the visited URL –

If someone searches through a specific product category send them to a landing page with the best deals for products that interest them.
Have a great Cyber Monday! Sell more and prosper 😉