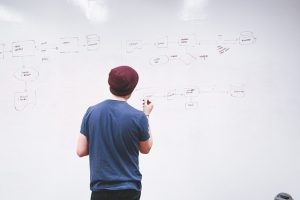 Startups override the business world in this decade. Almost everyone wants to come up with a fresh, revolutionary business idea and be the next Mark Zuckerberg, Elon Musk or Jack Ma. If you also dream of launching a startup, surely you'll find thousands of tips and advice on how to do it. There are countless articles on this topic on internet, innumerable podcasts, books and case studies. But is there really a universal truth about creating a successful startup that would be the new Facebook, Airbnb or Dropbox? Well, we wish there would be. Unfortunately, things are not that simple, however, in our opinion there are some essential things that need to be taken care of if you are thinking seriously about becoming an entrepreneur soon.
1. Do your research
Perhaps you've heard that a million of times and you're really fed up with people repeating it. Nevertheless, it's something that needs to be stressed: market research is a must. You have to know if there is a niche for your product in the market and if you'll find an audience that needs it and is willing to pay to get it. Research and analyze the competition, and what is more, learn from them. See what they have done and think what you can do better. They are present on the market longer than you, which means that they have already come the way that still awaits you. It's an amazing way to prepare yourself for what is yet to come.
2. Get to know your audience
After analyzing the market and your competitors, the next essential thing to do is grasp as much knowledge about your potential customer as you can. Create a Buyer Persona, a fictional character representing features of your audience that makes it easier to plan your marketing activities. As Aberdeen Group research found, companies that use personas get 73% higher conversion from response to marketing qualified lead, in comparison with businesses that don't.
Conduct surveys, use website analytics or a behavioral monitoring tool such as a Marketing Automation platform to gather data about the customers. The questions you're going to ask or the data you're going to look for depend on the kind of your business, but some useful information to create a complete persona could be:
demographic data: age, gender, location, nationality/ethnicity

work situation: industry, job position, years of experience, company size

economic data: their overall and the specific budget they are willing to spend on your product or service

shopping habits: where they buy (online, offline), what are their favourite brands and stores, are they spenders or savers

their needs and how they fulfill them

where they look for information, which media do they follow, etc.
When you have collected the data, you can create a Buyer Persona, or various Personas representing various types of customers by your own means or using an online tool.
---
Buyer Persona in Marketing Automation – Free Ebook
---
3. Don't waste too much time on planning or developing your product
When you start your business, you need time to design your product or service and to plan the launch, but don't spread yourself too thin doing it. Sketch some general guidelines so that you know where you are going without getting distracted and release the prototype, even if it's still not perfect. Remember that undoubtedly, your plan and your product will change many times during your adventure as an entrepreneur. Even if you try, it's impossible to plan everything in the startup world. It's better to simply start acting than spending hours on developing a plan that can change dramatically very quickly. Eric Ries, the author of bestselling book The Lean Startup, among other reasons, attributes the failure of his first startup to focusing too much time and energy on the initial product launch. Based on his experiences, he developed the lean startup methodology for developing businesses or products, where he criticizes the approach of devoting too much time to the initial product and business development:
Too many startups begin with an idea for a product that they think people want. They then spend months, sometimes years, perfecting that product without ever showing the product, even in a very rudimentary form, to the prospective customer. When they fail to reach broad uptake from customers, it is often because they never spoke to prospective customers and determined whether or not the product was interesting. When customers ultimately communicate, through their indifference, that they don't care about the idea, the startup fails. (source)
Releasing a product or service in its early phase of development will help you to collect feedback from the first customers and improve your offer significantly.
Don't be a perfectionist (or even worse – a procrastinator!) and leave behind the fear of not forecasting every scenario possible.
4. Don't be surprised if not everything goes as expected
Now, when you are aware that it's not possible to plan everything, here comes another truth: many things will go very different in comparison with your expectations. Not necessarily it will go wrong, just different than you thought at the beginning. You will need a great dose of flexibility to adapt yourself and your startup to those unexpected changes. But don't worry, it happens to almost every entrepreneur. What you need to know is that you can't stick with your initial assumptions forever, if there is a need, you have to adapt them as fast as possible. If you don't do that, there is a serious risk that your startup will fail. Once again, Eric Ries' observations from The Lean Startup can be useful. Ries describes a situation called "pivot", which means a course correction when a new idea surges for a business, sometimes because of a fail, sometimes caused by an unexpected success. This is something that happened to Groupon, that initially was an online activist platform that aimed to promote social movements. One day they posted on their blog a promotional coupon for a local pizzeria… and the rest is history. In three years they grew into a billion dollar company.
5. If you fail, try again
Of course, the world is not that perfect and if something does not go according to plan, it will not necessarily be an unexpected success – sometimes it can be a big fail. It happens more than often and it's normal. We could list hundreds of famous entrepreneurs whose initial startups ended up being a failure, but it would be too long. If you want to become a true entrepreneur, you need to prepare yourself for hitting bottom. When it happens, it's crucial not to give up but try once more. Embrace your failures and learn from your mistakes. Sounds like a cliche, right? But it needs repeating as very few know how to do it, and only those who master this way of thinking can be truly successful.
6. Focus on networking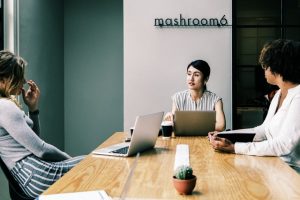 Connect with people that have similar objectives and are in the same stage of launching a company. Exchanging thoughts, experiences, advice, accomplishments, hopes, and failures will help you to understand that you're not alone in your adventure. It will also provide you with a view of your startup from a distance and another perspective. Moreover, it can be a great way to find the perfect co-founder, hire the best specialist from the industry or start a cooperation with other startups. Assist local meetups where you can meet successful entrepreneurs or aspiring startuppers from your area, search for interesting conferences where you could learn something and do some networking during coffee breaks or use Linkedin, Twitter or Facebook groups to network online.
7. Learn how to be a leader for your employees
If you are going to become an employer, you need to start acting as a leader. Being a boss is a great responsibility. Your employees trust you as their leader and they believe that you know where are you going with your business. They saw an opportunity in your company for advancing in their careers and they hope that you will lead them to their professional development. Your staff wants to learn from you and you need to be able to do everything to help them progress as professionals. Steve Jobs once said:
My job is to not be easy on people. My job is to make them better. My job is to pull things together from different parts of the company and clear the ways and get the resources for the key projects. And to take these great people we have and to push them and make them even better, coming up with more aggressive visions of how it could be. (source)
Remember that your startup is not only about you, but also about your co-founders and employees. If you won't be able to be a leader, who else will do it?
8. Seek inspiration everywhere
Being an entrepreneur means constant improvement and lifetime learning. Are you still planning to launch your first startup, or you're an experienced businessman – it doesn't matter, you need to constantly feed your brain with knowledge. There is so much valuable content available at your fingertips, you just need to reach for it. Follow the best websites and blogs from your industry, use Twitter to be always in touch with the latest updates from the most relevant influencers, listen to podcasts, subscribe to newsletters, download free ebooks, case studies and reports, take online courses, read books from your area of interest. Use apps that will help you to stay up to date with articles from your favourite websites: a RSS reader like Feedly, Flipboard or Pocket for saving interesting content for later. Even if you have already succeeded with your business, don't stop learning. The world is in a constant change and you need to keep up with it.
9. Promote your business in various channels
Sure, promotion in social media can prove to be very effective for startups, but don't stick only to it. By testing all the digital channels available, you'll find the most efficient ways for the promotion of your startup. You have so many possibilities to reach your customers:
Don't restrict yourself to only one preferred way of communicating with your customers. Test them all, maybe surprisingly Instagram will work better than Twitter, contrary to what you thought at first?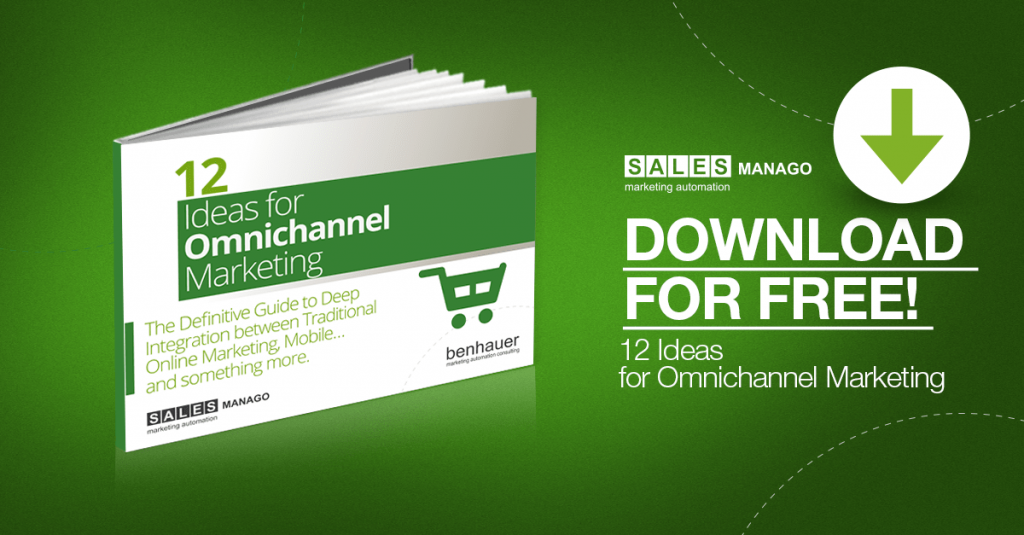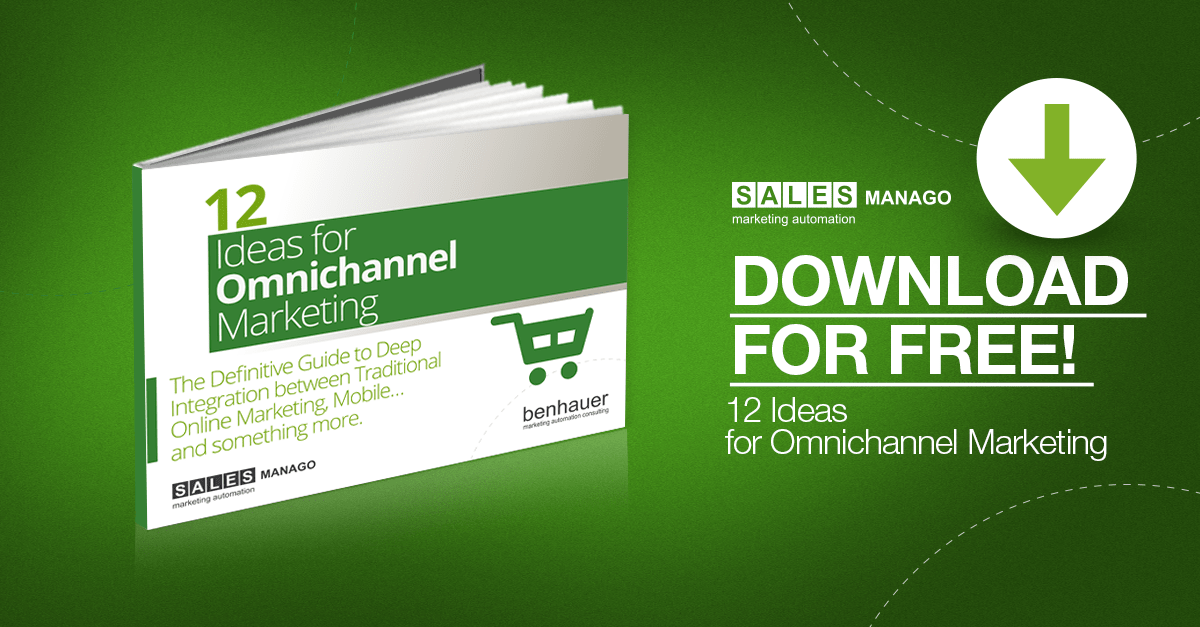 10. Don't say "tomorrow". Start right now
Needless to say more. You know that if you want to lose weight, the best thing you can do is to start the diet immediately, not delaying it to "tomorrow", "next Monday", "after Christmas". The same applies to starting a business. There is no perfect moment, or perhaps, from another point of view, the only perfect moment is NOW. Don't procrastinate and just do it!