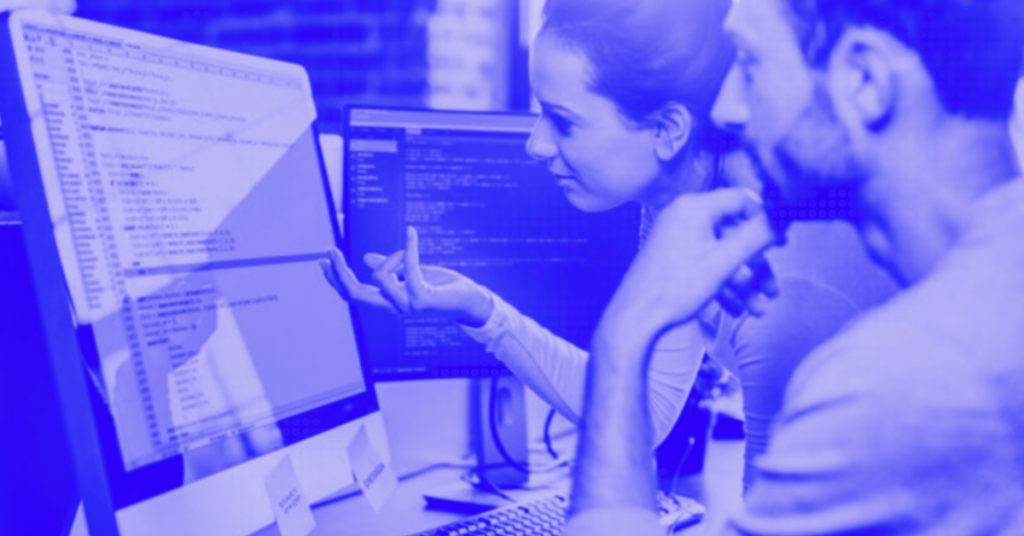 As many as 74% of enterprise companies are actively looking for new use-cases to increase the level of process automation in their business (ThinkAutomation). At SALESmanago, we are constantly developing the possibilities of planning and implementing a multi-channel Customer Journey in order to maximize the probability of making a purchase. Now, thanks to Workflow, it is possible to create and run multi-level marketing campaigns for defined groups of recipients, at a moment precisely specified by us.

The superiority of automation over classic, standard sendings is easy to prove:

70,5% – this is how much higher is open rate for triggered emails than those from mass mailings (Campaign Monitor),
152% – this is how much a click-through rate can increase for emails sent 1-1 than those sent as standard newsletters (Campaign Monitor),
250% – this is how much the response rates can increase thanks to the use of automation (Review42),
133% – this is how much higher is the probability of sending relevant content, tailored to a specific recipient (Review42).
So how to make multi-level, unique campaigns that will stand out and achieve the above results? Follow best practices, such as using HADI cycles, creating multi-channel campaigns, observing, analyzing, and implementing improvements to your campaigns, and use the possibility to start a multi-channel communication 1-1 for a specific group of users.
How to start a Workflow for a defined contact group at a time selected by the user?
1-to-1 communication achieves the best results. Until now, multi-level omnichannel campaigns could only be created for individual contacts. Now, it is possible to run multi-channel 1-to-1 campaigns for a specific audience. It is enough to create an occasional campaign in the Workflow, and then select the contacts for whom we want to run it.

You don't have to wait for a trigger that runs a specific event and start the Workflow. At any time, it is possible to directly start a process for a selected group of recipients.
How is this feature different from the classic 1-to-1 multi-channel campaign?
Two basic differences between the classic running of multi-channel 1-to-1 campaigns and the possibility to run Workflow in the contact management panel are:
Possibility to define the exact group of recipients, e.g. selection of a specific, single contact for whom you want to start a Workflow,
Possibility to perfectly match the moment of starting the campaign.
Creating a campaign for contact groups works in the same way as in Workflow, with the difference that the processes can be started from the different panels. To manage Workflow processes for a defined group of recipients go to: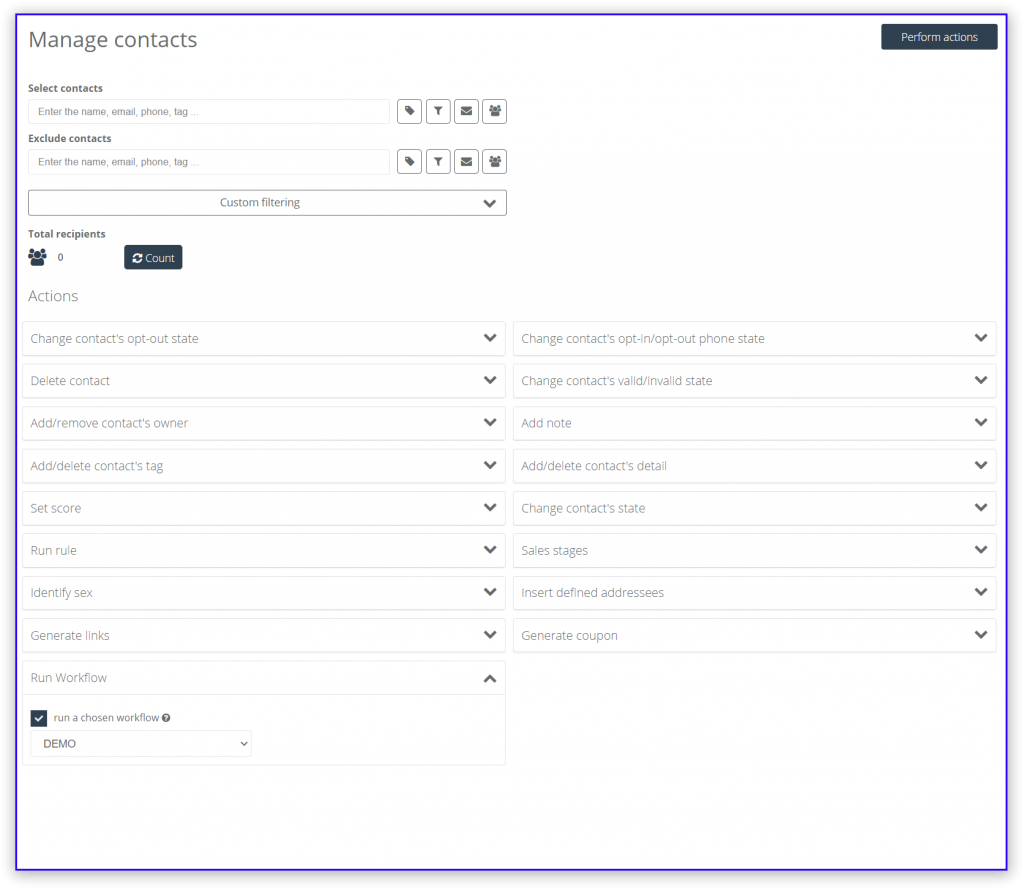 Black Week campaign for a group of recipients who are on a diamond tier of selected Loyalty Program
Let's assume that, especially for Black Week, we have created a unique campaign that is going to perform a Workflow on a group of customers, which has been assigned a special tag after clicking "I'll take part" on the page with the promotion.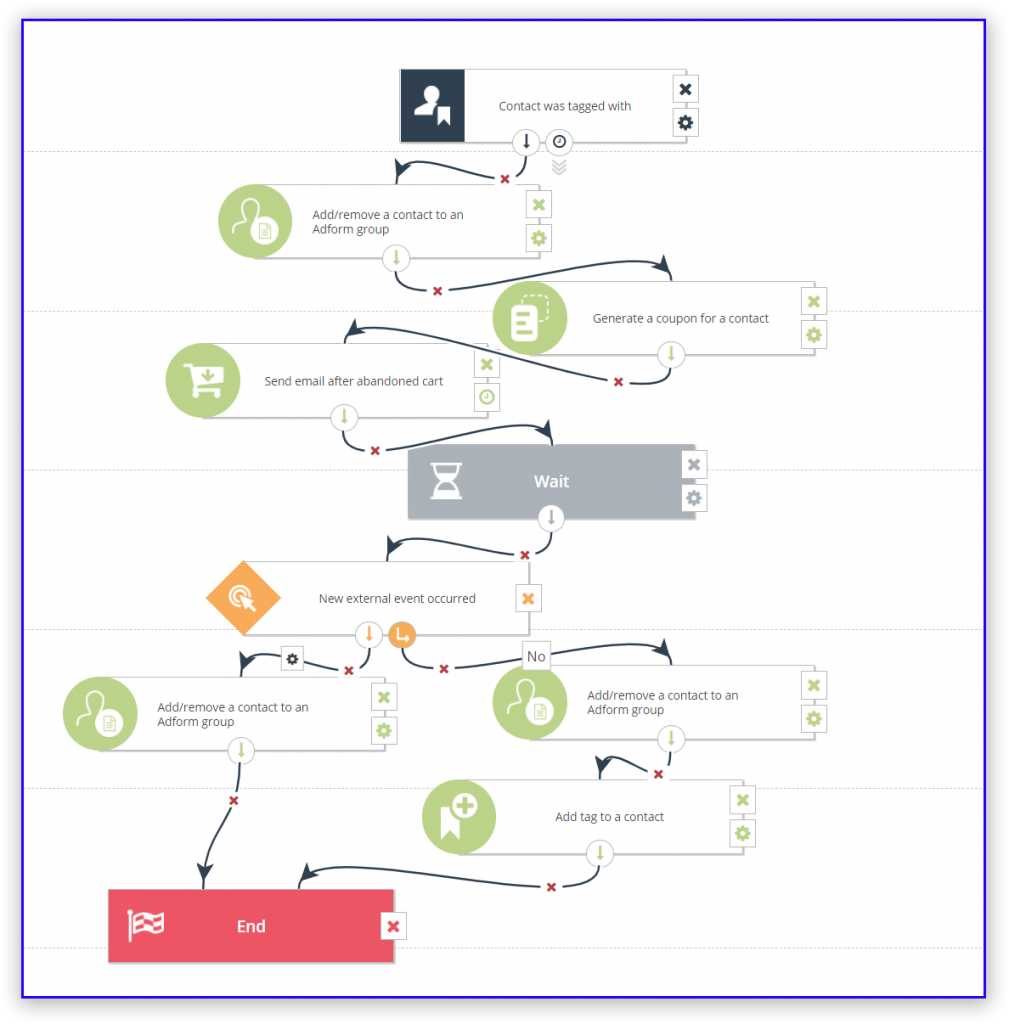 However, we've realized that not all contacts we wanted to go through the Black Week campaign clicked the "I'll take part" button.
In this case, Start Workflow for a contact group function becomes a handy option. You can start a given process at any time, without the Workflow triggering event, on a selected, defined group of contacts, e.g. for those that, in return for high activity in the Loyalty Program are in the diamond tier. So if you want to generate an additional coupon with the Black Week promotion for them:
In the Manage contacts panel, select the group of recipients: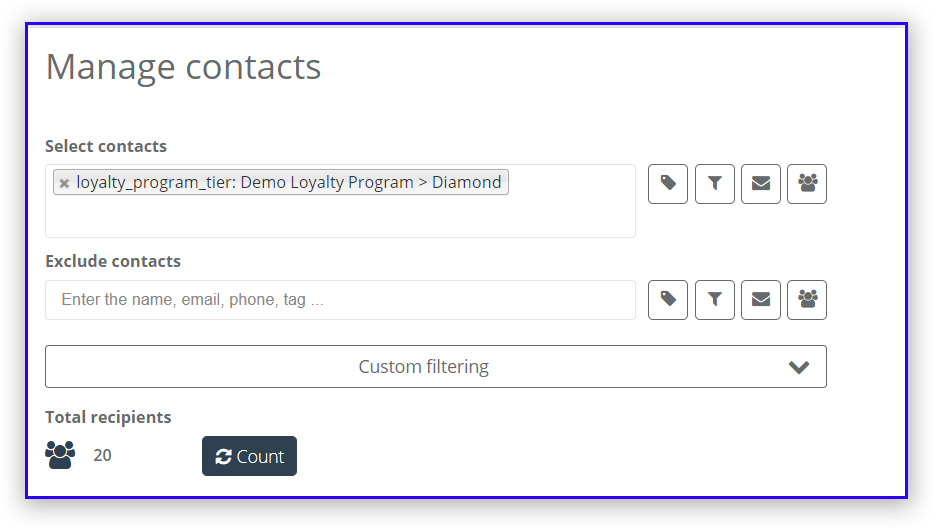 And then select process in the Run Workflow tile:

The last step is to click the Perform actions button. All contacts included in the diamond tier, the selected Loyalty Program, will receive a coupon with a special offer, and ads encouraging them to buy products that will be displayed on their desktops.