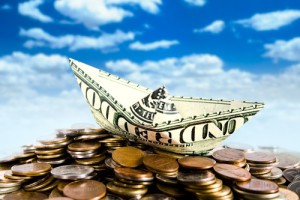 Marketing Automation market is growing at fast pace and the growth dynamics will be kept up or even accelerates in the perspective of a few years. Up to 67% of Marketing Leaders use Marketing Automation platforms. In the next two years, an additional 21% of Marketing Leaders plan to join them*. But how the revenue increase in Marketing Automation industry results in a revenue increase of businesses using these solutions? How to implement marketing and sales automation to get the most out of it?
First – check the USP
Making yourself different on a very crowded and competitive marketing automation market is very difficult. Especially when you look at general features lists. Everybody's got "full personalization", "total customization", "machine learning & AI" and so on. Buzzwords are not solutions.
One should look for a simple explanation what a given platform allows for. For example, if you'd like to check a list of unique capabilities of SALESmanago in main areas of product functionality that you most probably won't find at other marketing automation platforms – click the banner and download the list in a convenient form of the ebook.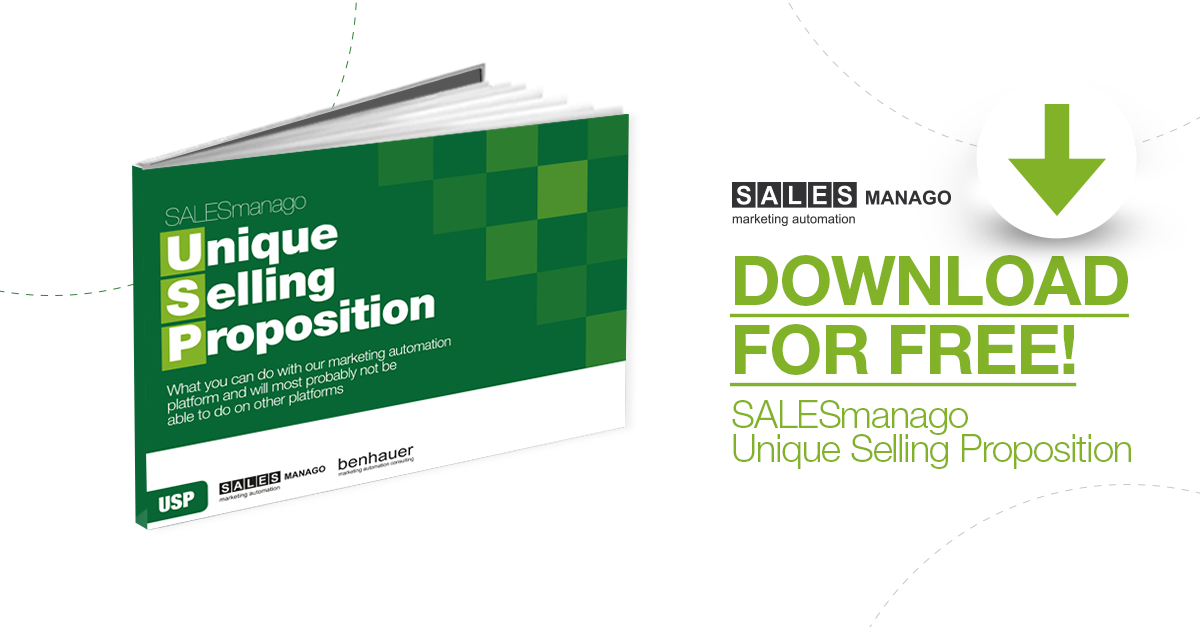 Second check the customer service
Implementing each system in a business is linked with additional costs. Apart from standard payment for a tool, one must remember about additional costs like data migration, employees training, processes building or integration with other tools used within the company. Most of that cost depends on the platform you decide to implement. We have earlier written about a few steps to be taken to choose suitable Marketing Automation system. Click HERE to read all about it. Yet, right next to required functionality and ability to develop running activities in new fields, it's worth to highlight the costs of implementation. Each system provider has its own policy of client support and the level of it varies a lot. In an ideal situation we need to look for the solution, which in addition to the product will furnish you with:
• free access to workshops/training 
• unlimited access to additional materials
• initial activities support – free start package
• dedicated customer assistant
• efficient customer service and clear manual
• set of ready & free integrations with other systems
• free API and documentation access
If you choose the system, which secures everything mentioned above, you'll be able to considerably reduce the cost of system implementation, as the technology provider will provide the education and support as his part of the deal. What's important, most Marketing Automation systems are accessible in SaaS model and based on cloud technology. It visibly reduces the cost of implementation. One simply has to sign up and paste tracking code (similar to Google Analytics code) on the website.
What to do to reach good results after implementation – 5 activities
1. Decide whether Marketing Automation suits your business
Marketing Automation suits most industries, segments, and companies. However, it's worth to think over if your actions can be supported by marketing and sales automation system, if you have an appropriate team and whether you acquire clients online or by telemarketing.
2. Pick appropriate system provider
When choosing a suitable system, you shouldn't only check if offered features meet your needs and allow further development but also if the provider offers education and support in implementation process and later on.
3. Invest adequate amount of time
Automation allows to save time on mechanical activities. But in fact you gain time mainly to refine those processes. Great results come to those who spend enough time on mastering once set processes.
4. Integrate new platform with the system you use – CRM, ERP
Marketing Automation and CRM integration allows for ROI increase from implementation by 14,5%. It's mainly because you win in accessibility and quality of the data your company works on. Additionally, the systems you already have in the company, store valuable knowledge about clients and the way they make purchase decision. How easy the start is once you have a set of transactional data.
5. Use, test and refine
Your work begins once you set the automation, because it'll work constantly but it doesn't mean that effectiveness won't drop. Checking how automation performs, testing their various alternatives and data analysis should become your habit. Only by keeping your hand on the pulse, you can truly leverage Marketing Automation.
Interested in Marketing Automation? Click HERE for 30 days SALESmanago trial version.