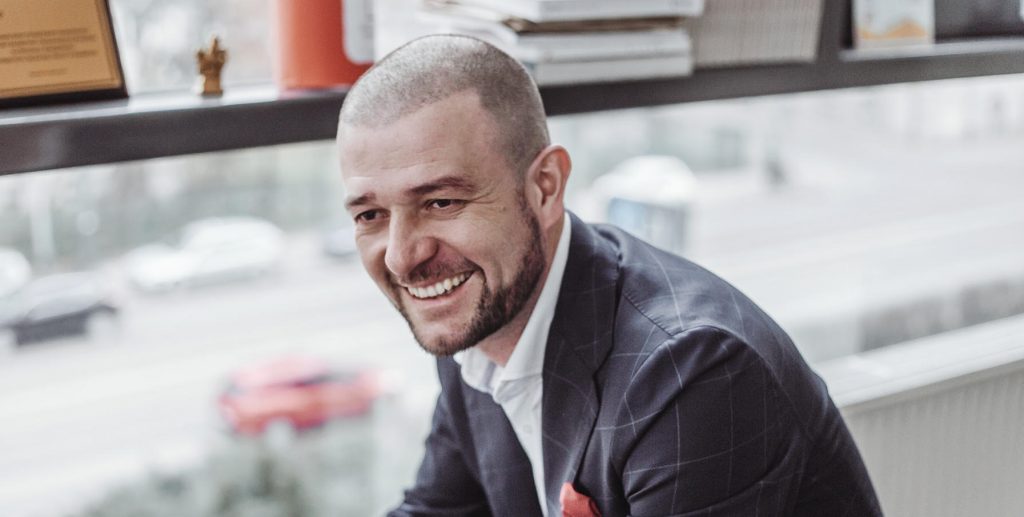 SilverTree and Perwyn investment will fuel SALESmanago's international expansion and support its trajectory in becoming the leading European SaaS marketing automation and customer data platform focused on mid-market e-commerce
SALESmanago is a high growth company and added over 300 mid-market and enterprise customers (on average 50% growth per annum)
Blue chip customers include BMW, Burger King, Starbucks, Toyota, Victoria's Secret, Crocs and T-Mobile
Tim Weller (Chairman of Trustpilot, a listed online reviews platform with a ~$1.6bn market cap) joins as SALESmanago's Chairman
Rafal Brzoska (founder of Inpost) and Jean-Philippe Baert (experienced MarTech executive) will join the SALESmanago Board
London, Krakow – November 30, 2021 – SALESmanago, the leading SaaS no-code CDP & Marketing Automation platform, today announces that it has been acquired in a nine-digit Euro acquisition and growth investment by SilverTree Equity, a leading private equity firm with deep expertise in technology and software businesses, and Perwyn, a family-backed private equity and growth capital investor. SilverTree and Perwyn have committed to significant growth equity financing to fuel SALESmanago's expansion.

SALESmanago is, on average, growing at 50% per annum. This transaction provides the business with further capital and resources to become a global leader in the strategic and high-growth mid-market CDP & marketing automation market.

This investment seeks to strengthen SALESmanago's position as a European SaaS market leader. The company has long been at the forefront of MarTech and has been consistently recognised for its feature-rich, cloud native product with a short time to market and proven customer value. SALESmanago has been recognised by both the Financial Times and Deloitte as one of Europe's fastest growing companies.

Headquartered in Krakow, and with operations across all European countries, the Americas, and Asia, SALESmanago allows organisations to deliver a unique customer experience. The platform creates a complete 360-degree customer profile powered by AI, allowing companies to execute a seamless, hyperpersonalized omnichannel marketing execution strategy. Over 2,500 organisations around the world and across verticals and sizes – including enterprise and mid-size clients – rely on SALESmanago's software solution to optimise their marketing efforts.

Greg Blazewicz, SALESmanago's Founder and CEO, said:

"We founded SALESmanago in 2012 with the ambition to deliver a world-class customer data platform. Since then, the company has grown rapidly into a CDP and marketing automation market leader. Our partnership with SilverTree and Perwyn brings us additional strength to fuel our rapid growth and accelerate our current momentum internationally. The combination of these two investors, with their strong software and international growth expertise, provides more access to global resources and enables us to invest even more to deliver innovation and value for our clients."

SALESmanago is well positioned in a large, attractive, growth market which remains largely underpenetrated. Its product supports a comprehensive range of native features, drawing on 10+ years of helping customers to execute marketing strategies based on key customer metrics such as CLV and churn prediction, website behaviour, and campaign engagement. In turn, it provides businesses with a unique opportunity to leverage these insights to drive sales leads and CTR and email opening rates, and to ultimately grow their business.

John Messamore, Managing Partner of SilverTree Equity, commented:

"We expect budgets for MarTech SaaS applications to continue to grow as e-commerce businesses respond to increasing competition. Further, changes in regulation and the ability to collect and leverage third party data and cookies are driving significant investment in platforms that help leverage fully-compliant first party data, which is the core of SALESmanago's CDP platform."

Nicholas Theuerkauf, Managing Partner of SilverTree Equity added:

"Within the attractive marketing automation space, we believe that SALESmanago is exceptionally well positioned to continue to gain market share. SALESmanago's feature-rich, omnichannel marketing automation and customer data capabilities help attract, retain, and grow customer relationships and their platform delivers superior customer outcomes and ROI. We look forward to our partnership with Perwyn and supporting Greg and SALESmanago's strong management team to drive the next phase of the company's growth."

As part of the transaction, SALESmanago is pleased to announce that several seasoned technology executives have been appointed to support SALESmanago's growth journey:

Tim Weller (Chairman of Trustpilot), Rafal Brzoska (founder and CEO of Inpost), and Jean-Philippe Baert (experienced MarTech executive) will join the SalesMango Board of Directors
Ivo Totev (CMO of Suse and former CMO of Unit4), Adam Hale (former CEO of Fairsail and Head of Software Europe at Russel Reynolds), and Matt Harris (former KPMG partner) will join as Operating Partners
Olle Davidsson, representing Perwyn on the SALESmanago Board together with Ravi Sharma, said:

"We have thoroughly enjoyed getting to know Greg Blazewicz and the wider management team and are impressed by the success they have achieved to date. SALESmanago has an outstanding product at its core. It has proven that it can successfully grow internationally and has repeatedly outperformed well established incumbents in competitive tenders and on key operational and financial metrics. With Perwyn and SilverTree's funding support, coupled with the appointment of new high profile Non-Executive Directors and Operating Partners, we believe that the business has all the necessary ingredients to successfully address the sizeable market opportunity."

Andrew Wynn, Founder and Managing Partner at Perwyn, added:

"Over the last few years, we have made several investments in software and technology enabled services businesses, including in MarTech. With this background the SALESmanago opportunity resonated particularly well with us and we are excited to partner with Greg and SilverTree. Perwyn has traditionally looked at Western Europe headquartered companies and we are delighted to have now increased our scope with this investment in Poland, a country with a fast growing digital economy and a vibrant technology sector."

SilverTree and Perwyn were advised by EY, Eversheds Sutherland, Crosslake Technologies, and Bain & Company. SALESmanago was advised by GP Bullhound.

About SALESmanago

Headquartered in Krakow and founded in 2012, SALESmanago is a leading SaaS marketing automation and Customer Data Platform company. Its solution harnesses the full power of first- and zero-party data, combining advanced analytics and AI automation to deliver highly configurable personalized experiences, across a comprehensive range of natively built and integrated marketing execution channels.

SALESmanago's customers are a mix of large blue chip and mid-size organisations located across Europe, the Americas and Asia and spanning all industry verticals. Customers include Starbucks, Burger King, Pizza Hut, BMW, Toyota, Harley Davidson, Victoria's Secret, Crocs and T-Mobile.

For more information, please visit www.salesmanago.com or contact:

Greg Blazewicz

greg.Blazewicz@salesmanago.com

About SilverTree Equity

SilverTree Equity is a sector specialist private equity firm. SilverTree invests exclusively in software, technology, and technology-enabled businesses. The firm is differentiated by its focus on value creation, sector specialism, and a deep network of operational resources and industry relationships. The SilverTree team has successfully completed or been involved in over 75 transactions.

For more information, please visit www.silvertree-equity.com or contact:

Nicholas Theuerkauf
nicholas@silvertree-equity.com

About Perwyn

Founded in 2013, Perwyn is a family backed, international private equity and growth capital investor. Perwyn works closely with investee companies applying strategic and operational expertise in addition to providing capital. Perwyn is free from the usual private equity funding cycles, focusing above all on our investments rather than fund raising. We approach investment with an evergreen model and believe in genuine partnership with management teams, seeking to facilitate long term growth and development.

There are two main focuses of our business. Perwyn Private Equity is an active lead investor, seeking buyout opportunities in established, growing, cash generative market leaders headquartered in the UK or Europe where it can make a material impact on growth and profitability. We invest in businesses with an EV of £/€50-300m, seeking partnership investment support for growth initiatives or transition.

Perwyn Growth Capital invests in growing businesses across the same markets, with a passion for backing entrepreneurs and founders on their winning strategy. We seek primarily growth equity investments of £/€5m-100m.

For more information, please visit perwyn.com or contact:

Belvedere Communications

John West
+44 20 3687 2753

jwest@belvederepr.com
Llew Angus
+44 20 3687 2754
langus@belvederepr.com