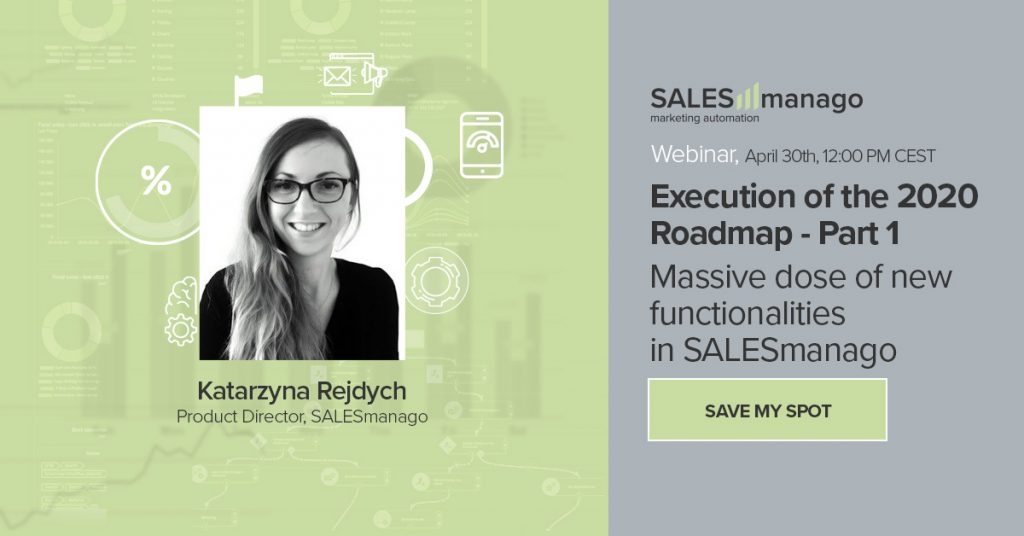 We are hard working on development of the new features to help our customers to outpace their competition. In 2020 our team is deeply focused on realisation of the Product Roadmap and creating the richest in native features CDP & Marketing Automation platform on the market.
During the presentation you will learn about our new features including:
prediction analytics,
social proof widget wizard,
pop-up with image wizard,
first part of Live Chat 2.0 and Automatic Sales Chat,
website automation availability in automation rules and workflows,
sales analytics in individual analytics.
Join the webinar hosted by Katarzyna Rejdych – Product Director and find out the new features of SALESmanago which were developed in last few months and now carried out in latest system update.

April, 30th, 12 PM CEST – Register here