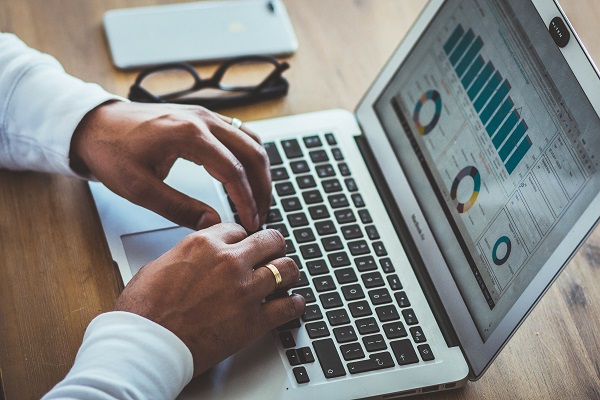 Latest benchmark of CPA in Google Ads across all industries shows the average CPA of $56.11 in the search network and $90.80 in display. Acquiring new leads is costly. Can marketing automation help to reduce the cost of lead acquisition?
Companies from all industries spend a lot on generating new potential customers, investing in advertisements to generate traffic and inform on their products and services. The money spent on ads in many companies often takes the majority of their marketing budget. According to Online Consumer Trends 2019 report, 44% of buyers never come back after the first purchase, which makes lowering the cost of acquisition even more vital in scaling the business.
What is CPA and why it is important for your business
Cost Per Action (CPA) is the amount of money you spend in a campaign in order to generate a specific action (i.e. acquire a new lead or customer). It directly measures how your marketing campaigns translate into expansion of your customer base. The calculation can also be applied for companies not involved in online sale – an action can be a lead capture, a sign up, a contact request or one of many other actions leading to conversion. The exact definition of "action" is going to vary depending on the business, however in many industries, it often equals an acquisition. CPA can be measured for the entire store, or for a specific campaign or channel. On this basis you can determine i.e. which campaigns are profitable and which need improvement.
How to measure your CPA
The formula to calculate CPA is simply the total cost of a campaign (or money you spend to make the leads undertake a certain action) divided by the number of customers that have taken the desired action. For example, if you spend $1000 on a campaign and 100 customers took an action, your CPA is $10.00. You need to determine how much it costs for you to make a lead carry out a certain activity and how much you are willing to pay for it.
CPA benchmarks in Google Ads
Cost Per Action widely varies depending on the branch of industry and channel. The cost will differ for Search results and Google Display Network.
The goal is to reach your target audience while lowering the cost of customer acquisition.
One of the most common issues associated with too high CPA is the lack of ability to convert anonymous visitors into potential customers. Vast number of visits is generated from paid sources (Google Ads, GDN, Facebook) and if you are not able to convert the visitor immediately during his first visits, you will have to pay to get him back on the website.
How to easily lower the CPA with solutions available in SALESmanago
Visitors who enter your website and don't immediately find what they were looking for tend to leave. You want to provide them with personalized content, so that more people actually stay on your website, browse through the products and turn into customers. To achieve that, your offer needs to be tailored and fit the potential customers' interests. SALESmanago helps you create personalized website content depending on the source of the access to the site, what actions the customer undertakes on the site, what they are interested in, and many other factors. You can easily reach your visitors with:
SALESmanago can personalize the content on the site and adapt it to the behavioral profiles of your leads. The first step is the use of personalized banners that can be displayed to defined segments or as a response to contacts' activity. In addition, you can run A/B/X tests that will allow you to select the most interesting tested element based on the highest click through rate – testing personalized banners, contact forms, and landing pages. This will increase conversions and improve website perception for visitors.
With dynamic recommendation frames on your website, you can tailor the offers displayed to your customers in real time. The system analyzes which products were displayed by each user and helps them to easily return to previously viewed items or suggests similar ones. The mechanism works for all users, it is also anonymous.
Pop ups displaying content adjusted to customer's interests, with an inquiry for contact details
Dynamic pop-up with recommendations is one of the most interesting ways to use the real-time contact monitoring module. Since we know why a specific user has entered the website and what they are looking for, we can communicate by displaying a form that offers specific information. This form usually appears as a pop-up window. Its content and the moment of display can be perfectly matched to the contact's profile. As a result, a potential customer entering the website gets the exact answer to his needs.
SALESmanago offers a variety of features dedicated to engage website visitors, and as a result, helps improve the conversion rate of campaigns conducted in all channels. Lowering your CPA will help you scale your business and improve marketing efficiency.