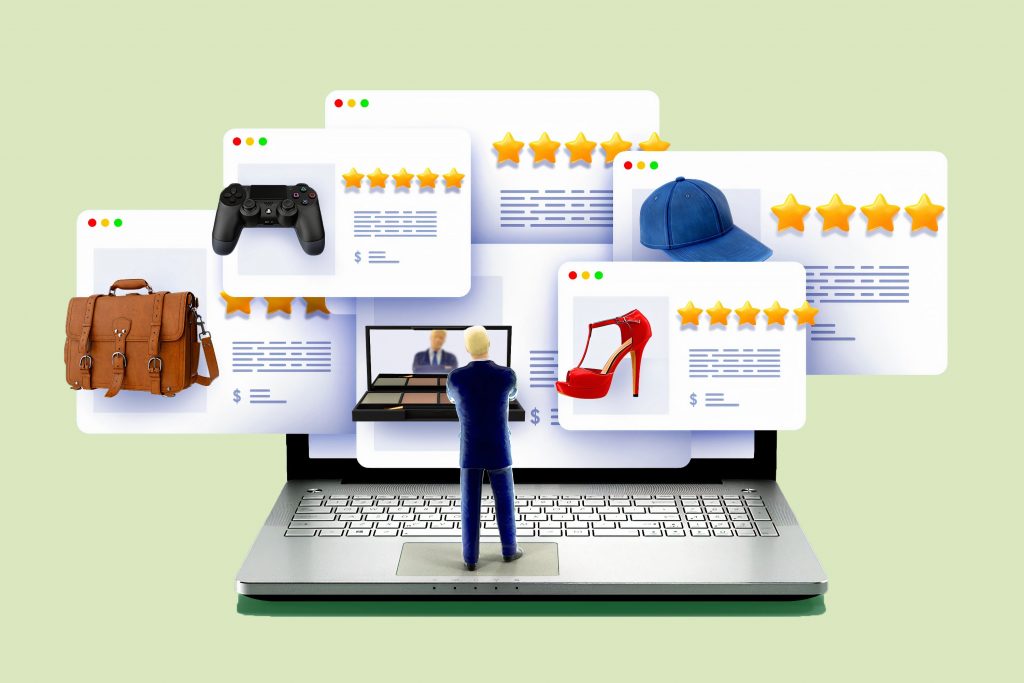 Today, word of mouth is an inescapable reality of doing business on the internet. 81% of people will trust their friends and family over a company and about 70% of people don't trust businesses altogether. They prefer to take advice from literally anybody over a company representative. It is even more true for salespeople, who only barely outrank politicians in trustworthiness rankings. Here are some tips on how to make your customers more comfortable sharing their positive experiences with your brand and increase your reach among potential customers.
Only about 20% of people leave a review after using a service, though curiously, 90% of surveyed people claim that they want to leave a review. The reason for this discrepancy is clear: leaving a review is something customers are not prompted to do. Reviewing a product is mostly treated as an optional thing the customer can do, but they're not directly asked to do it. This is a big mistake because as we've said, 70% of customers will trust a simple score review more than any other form of advertisement. There's an argument to be made for trying to collect reviews, and here's how you can do it in a smart way.
Make requests for reviews a part of your mailing campaigns
Most likely you are already using automation to conduct the bulk of your mailing campaigns, which is something you definitely should be doing, the cost-saving aspect of this solution is already worth it. However you might be using your mails though, be that for product recommendations, saving abandoned carts, or communicating special offers and sales, you're probably not trying to also collect customer reviews in this way.
This can be done in a number of different ways, but timing is what's the most important here. You want to send such a request for a review only after your customer has received the product, so you need to take shipping time into account. Depending on the specifics of your company, this should be between 7 and 30 days.
The second important part is the review form. You want to provide your customers with simple answers like a score rating, but also a way to write a full comment if they want to do that. Short reviews are the best format because customers neither have the time to read a lot of words nor to write a lot of words. They would rather read several short reviews than one long one, so set word limits.
Lastly, be prepared to respond to the reviews, especially negative ones. 45% of customers say that they're more likely to interact with a business reacting to negative reviews and more than half expect the company to answer within 7 days. Even if your response is non-commital, that's already a step-up and something customers want to see. The upside is that you shouldn't worry about negative reviews too much. Research shows that between 2018 and 2020, the percentage of people willing to leave a review after having a positive experience jumped from 13 to 19, which demonstrates that as we move forward, reviews increasingly become the means of communicating positive, not negative feedback.
Incorporate reviews as a part of your website
This could maybe go without saying, but you'd be surprised how many online shops make this simple mistake of not doing so, and you're probably not perfect about it either. Include the process of leaving a review about the products or shopping itself at the very end of the transaction, perhaps as a fillable form. Be sure to also make other customers' reviews visible, there's a very old psychological trick involved in doing so. Basically, humans operate on group instincts, and they put a lot of stock into the opinions of their peers. When your customer sees a positive opinion about something in front of them, they are much more likely to express a positive opinion themselves.
If you want to be sneaky and collect customer data while you're at it, thus hitting multiple birds with one stone, you can make a request for contact details so your consultant could call the customer back to collect the review. It's hard to quantify the results, but by doing it that way you're also making your salespeople more trustworthy to your customers because you're presenting them as specialists who are ready to hear someone's opinion out. People nowadays are starved for attention and want to express themselves, so give them multiple ways to do so. Moreover, despite the fact that people, by and large, don't trust salespeople, they're far more willing to talk to a living person than a bot. That may be inconvenient for you, but is something you have to take into account. Hearing them out is also a great way to gain their trust and to have them come back to your store in the future.
Utilize social media
Social media is in a unique position to help you generate positive reviews from customers because it's a place where a lot of friends and family members gather to share their opinion on things. Now more than ever since the algorithms have been reworked to prioritize messages from friends over advertisement. And since 81% of people trust their friends and family over other sources, well, you can see where this is going. Notably, Twitter is an exceptionally good platform for generating quick, concise reviews that you can later use for your business due to the platform's limitations on message length. For this reason, running social media campaigns specifically geared towards generating reviews may be a good idea. Direct and redirect your users between your platforms and encourage them to share their opinions in multiple places. A community built this way is likely to trust its members more than your ads and importantly, the ads of others.
Let your customers hype up your products for you
Currently, we live at a time when people harbor an intense distrust of corporations, while also being more connected to each other and information than ever. Walling yourself off from opinion is no longer viable. As a business, you need to understand how to use this new landscape to your advantage. The most important step is not to be afraid and embrace this reality to the fullest. The changes in the way people find information about your product aren't a threat, as people are more likely than ever to express a positive attitude and simultaneously more likely to act based on the user feedback than your advertising attempts. So instead of trying to struggle against it, give your customers reasons to stay positive and connect them to each other. And it really isn't just about making a better product, you can do that just by optimizing your storefront and being open-minded about your customers' experiences.
marketing automation
marketing automation