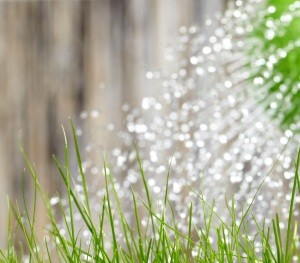 Lead Nurturing, or customer education through a series of automated messages introducing her to the store, sharing tips about using the product and delivering knowledge needed to make a purchase decision, is one of the most effective strategies to build long-term relationships with the audience. In the process, a lead is gradually prepared to buy, and at the same time she receives an extra value: information. This method, although derived from the B2B sector, is used today also in B2C and e-commerce. If you haven't introduced it yet, see what you're missing. If you already educate your customers, see how you can do it better.
1. Lead Nurturing allows you to generate 50% more qualified leads to sales at 33% lower costs (Forrester Research).
---
Practical Guide to Lead Nurturing implementation. Download the ebook for free
---
2. 73% of B2B leads are not ready to be passed the sales department (Marketing Sherpa).
3. Nurtured leads spend 47% more than non-nurtured ones (Annuitas).
4. Lead Nurturing also delivers immeasurable value. As Jon Miller says, it "shares good feeling", what has an invaluable role in building long-lasting relationships.
5. Consumers today can be 90 percent of the way through the buying process before they reach out to a salesperson. (Venture Beat). They do solid research before the purchase, so accompanying them in the process with Lead Nurturing educational content becomes a strategic advantage.
6. In 80% of businesses, it takes 5 – 12 interactions between customers and a brand for sale to occur (Stream Feed). So instead of hoping for spontaneous purchases, build trust and provide useful materials.
7. Lead Nurturing is traditionally conducted by a series of e-mail messages, but you can also use other channels, for example, Social Media.
8. How to Design Process Lead Nurturing? How to plan educational content in time? Brian Carroll, Executive Director of the MECLABS, recommends reconstructing the customer journey through the sales funnel. The easiest way to do it is reverse analysis: we start from the purchase and find the actions that proceeded it.
9. 79% of leads visiting your website never convert to sales. The reason is a lack of Lead Nurturing program, which would keep those who have not yet made a decision to purchase (Source: MarketingSherpa).
10. Remember that Lead Nurturing is not just campaigns for fresh, newly acquired leads. Use them also to increase retention, prepare thematic educational programs (if you create a lot of content, it's an excellent idea to recycle it) or onboard new employees (a good solution for big business).
11. Lead Nurturing can be successfully implemented it in B2C and e-commerce. The boundary between B2B, B2C and e-commerce blurred: "The buyer, in general, whether in the B2B or B2C space, is increasingly self-educating through online research, peer opinions and social media" (Louis Foong).
12. 43% of B2B companies have observed that the sales cycle lengthens, statistically by 22% (Tom Pisello). A larger interval between the first touch and the purchase means that marketers need to put more energy into maintaining a lead for so long. Lead Nurturing campaigns will help.
Lead Nurturing becomes an unmissable weapon in a marketer's arsenal. It helps fight the waste of resources. How many of us pump a lot of money into campaigns that generate leads, only to lose them after one or two visits? Lead Nurturing puts an end to it and allows marketers to build relationships based on providing value and knowledge.