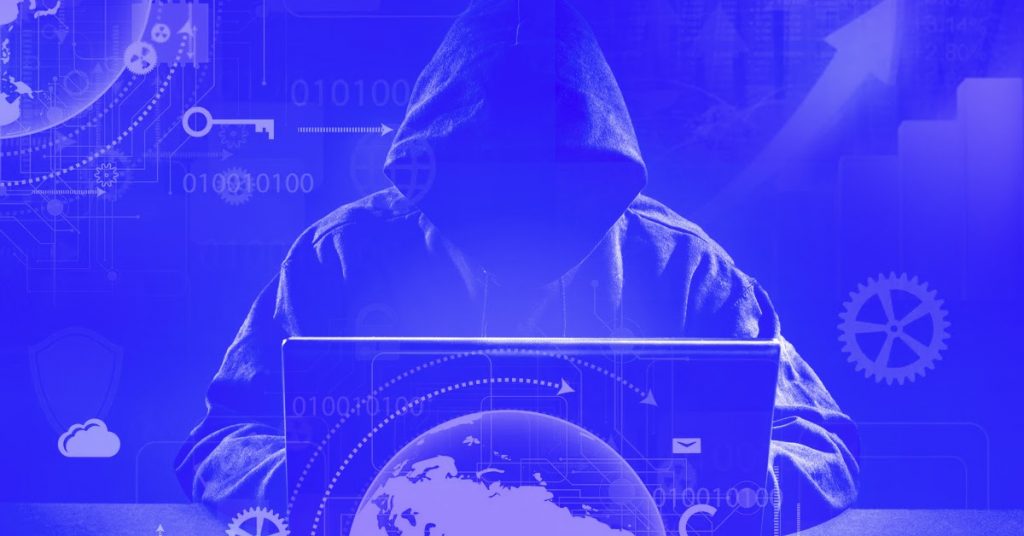 While 29% of start-ups simply run out of money, 19% turn up worse than the competition, and 14% have awful marketing, the need for mysterious-sounding growth hacking arises.
The Definition
If you have ever had any interest in expanding the group of your audience, there's no way you hadn't heard this weirdly annoying buzzword: Growth Hacking. For those living under a rock, it may seem a little suspicious, dangerous and for most – illegal.
Hacking is the term very close to hackers, and hackers are those guys in American movies, wearing masks and doing black magic on their computers with supernatural typing speed, right? Well, no, not really. Growth hacking refers to nothing more than just an umbrella of strategies, whose main purpose is to help your company grow. Rings any bell?
Neil Patel explains growth hacker as someone who uses "analytics, inexpensive, creative and innovative ways to exponentially grow their company's customer base." Some call growth hacking the best way to grow a business or even the future of marketing. But as the reader sinks into many articles written about this phenomenon, it turns out that a single definition is unable to cover the whole topic.
What is all this about?
Growth hacking is relatively new on the marketing's horizon. Coming down to the simplest explanation possible it's a process consisting of data-driven and experiment-based processes. This definition may still seem enigmatic, so let me rephrase it to a more real-life example.
A growth hacker is someone who constantly uses data – in the sense of technology and automation – to which they can then apply marketing and psychological strategies to conduct a series of experiments ultimately leading to the discovery of a hidden treasure – the Growth Hack.
How is it different from regular marketing?
The answer is: not that much. Growth hacking is considered in frames of marketing, as a subset. If we think of it, marketing is about increasing sales through generating leads, digital marketing it's the variation of the very same but performed online, and growth hacking benefits from both, with the difference of using a more intuitive, and maybe even eccentric way with the heavy reliance on data. As Sean Ellis was the coiner of the very term we are discussing he defined a growth hacker as "a person whose true north is growth." And yet, there are a few significant discrepancies between marketing and growth hacking.
The Differences
For starters, growth hackers operate in the future. Okay, it sounded a bit like they in fact were magicians, so maybe let's change it to operate FOR the future. Their focus is mainly on next growth opportunities, rather than current day-to-day ones like marketers do. This allows to actually predict (basing on relevant data) the trends, which then can be used to the business's advantage.
Funnel-wise – mentioned "hackers" use the whole spectrum of it, including Retention and Referral, while most marketers stay in the area of Awareness and Acquisition.
The bigger is not always the better – while marketers often focus on long-term projects, growth hackers are making it small. Trying everything little by little is for sure a more convenient way than eating the whole cake at once, hence the idea to run small experiments and see how accurate the results are – if not good enough, it's easy to start over by running another test.
There are also already mentioned differences like the use of technical skills and data-driven work specificity.
Alright, knowing all this, where we can expect to use growth hackers?
Either grow fast or die fast
I admit that may sound a little harsh, but isn't that what marketing is? The thing is we are talking not only about enterprises who want to occasionally boost their revenue because they can. We are talking about start-ups whose first months of putting themselves in there might be decisive on their survival or extinction. That's what growth hacking was created for.
Let's be honest, starting a business from scratch ain't easy. It is estimated that 90% of new businesses fail severely due to poor growth in their early stages. After digging through businesses postmortems CB Insights reports that 29% of them simply ran out of money, 19% turned up worse than the competition, and 14% had awful marketing. I can bet that none of them had a growth hacker.
It is the rapid growth that keeps start-ups from burning out faster than a can of hairspray thrown into a fire. That growth we are talking about provides financial strength, allows you to do successful marketing, and brings in enough money to give you the opportunity to grow and glow.
To ensure this rapid growth to your baby-company you need to know how to expand your customer base and your revenue in a really short time. For that, you should be introduced to a certain skill set, which is a must-have for a growth hacker.
The Skillset
No Hogwarts certificate is needed for that, but for sure some wizard skills are welcome. A proper growth hacker in order to boost your start-up at the beginning of the journey is able to make customers feel emotionally linked to the company so that they keep coming back for more. The solid profile of a growth hacker should include:
Experience in product marketing and user retention
Ideally, clairvoyant abilities but knowledge of psychological principles and behavior patterns should also be sufficient
Experience with full-Funnel
Great analytical skills when it comes to data
Hands-on experience with marketing technologies
So, when should you consider growth hacking?
Analyzing who growth hackers are and why they can be of use when you are trying to build the empire (or just a prosperable company, whichever one you prefer) you should really set up your priorities.
If you are prior to product-market fit, it's better to wait until you are really sure that the mentioned product is fit to the market you are aiming for. Hiring Growth Hacker with no strategy whatsoever might end up pumping money into multiple channels before the need is validated.
If you don't have enough data to work on growth hacking won't be as effective as it would be with a high volume of quantitative data. Make sure you have the numbers that are workable, such as web traffic, user behaviors, and other types of in-product data to power the optimization of growth channels.
If you are broke and your marketing budget is nonexistent, you have to remember that acquisition channels are pretty expensive and do not generate a lot of ROIs at the beginning.
Summing up
Growth hacking sounds cool, that's a fact, and in most cases, when used properly it can also do cool stuff in terms of your start-up. Going back to the beginning of this article, it's not just an annoying buzzword or a bunch of illegal actions – it's a set of skills and knowledge from the combination of superficially unconnected fields, that have more and more sense when we sink deeper into the topic. The growth hacking strategies you decide to use greatly depend on what type of business you have, your current situation, and what you hope to accomplish. Then when your goals are clear, and fresh air of victory fills your lungs, your start-up will have the opportunity to thrive with the help of growth hacking.