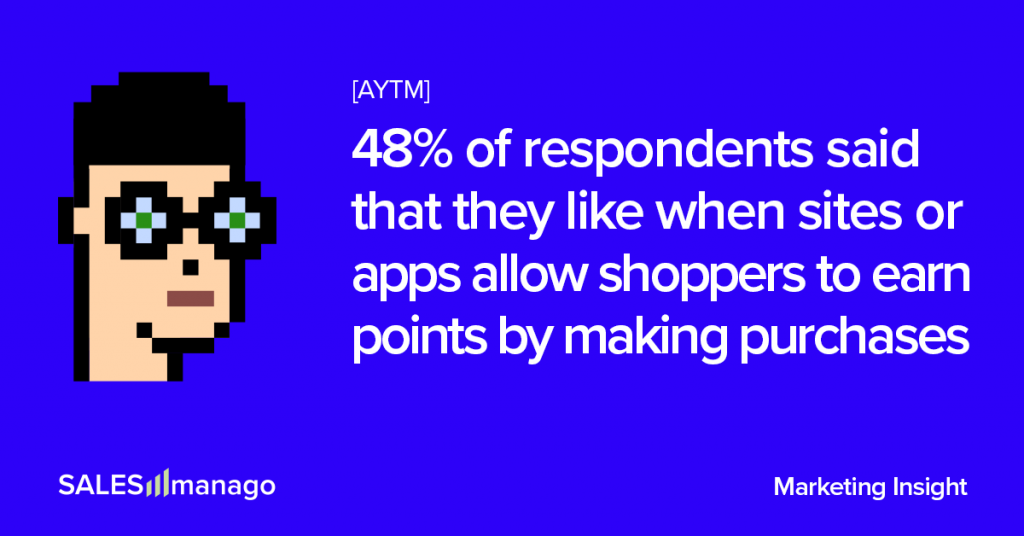 In unprecedented times of global pandemic, we have seen many behavior shifts as the pandemic enters its prolonged period. The growing digitalization of our behaviors has reached unpredicted levels of scale and demography. And there is not too much space on the screen. The battle for attention intensified.
Attention is scarce. The explosion in digital content, new forms of advertising and technology at our fingertips has created both the motive and the means for people to screen advertising out of their lives. On the other side, the attention of those, who decided to leave AdBlock off, is stretched thin. We lose our ability to concentrate.
The average attention span for the notoriously ill-focused goldfish is nine seconds, but according to a new study from Microsoft Corp., people now generally lose concentration after eight seconds, highlighting the affects of an increasingly digitized lifestyle on the brain.
To win your customers' attention, you should take into consideration the changes taking place in their minds right now. There are digital products able to draw – and keep – their attention for hours. Games.
Your customer may be a gamer – with gaming habits
Forget the cliches of gamers as a small, detached group of nerds, completely unrelated to your audience. They are likely a significant portion of your customers. Proof?
Video games are a bigger business than ever, topping movies and music combined. In 2020, the U.S. video game industry grew 27% to $56.9 billion in revenue. The latest numbers point to a $176 billion in revenue, 2.9 billion players, with 456 million of the e-sport audience.
Saying that your customers are not gamers is then more absurd than claiming that they don't watch movies or listen to music.
The gaming industry has come a long way from teenage boys' niche to the economic powerhouse of today. It is now mass in its appeal. There are chances that certain segments of any brand consumers are now also gamers.
These numbers would probably be almost equally impressive even without the Covid-19 pandemic. But a pandemic happened. And as we all spend more time at home and we saw the launch of the next-gen consoles with the PS5, the rise of gaming continues to push new milestones.
With the rise of gamers' numbers, we see a shift in the habits and expectations of consumers. Now, we expect from brands the same we expect from games:
Instant gratification. Instant gratification, the streaming economy, and instantaneous delivery are putting growing pressure on the infrastructure that is needed to make this happen.
Entertainment. Make us escape or laugh along the way. In a world of anxiety and mental health concerns, entertaining consumers becomes critical for much-needed release. A recent study from market research firm GlobalWebIndex showed that, in addition to a rise in online content consumption, there has been a notable uptick in the consumption of funny or humorous videos compared to previous years, highlighting a need and want for escapism.
These are the most important values the games are providing us with. Of course, the term "instant" varies significantly, depending on the kind of games we are talking about, it is instantaneous in comparison to real-life efforts and its fruits nevertheless.
This leads many companies to gamify eCommerce and even traditional retail, to provide the growing numbers of gamer-customers with the qualities they crave for.
Gamification – the what
Gamification is the application of typical elements of game playing such as point scoring, competition with others, and rules of play to other areas of activity. Typically brands will deploy it as an online marketing technique to encourage engagement with their products or service.
This kind of communication is perfectly understandable to gamers, and they perceive it as rewarding. It is no surprise that gamification is now the core way of communicating or getting a reaction. Gamification is very much the modus operandi of the next-gen. The gamification codes have swept across all industries for that generation from dating with apps such as Tinder or Peachy to health with Peleton and Zombie Run, and even banking with providers Revolut and Monzo.
There are, potentially, as many possible modes of gamified commerce, as there are types of games. But 5 of them proved to be especially effective.
5 trends of gamified Commerce
Footfall Gamification
Means transforming the last mile into a playful experience. Driving footfall challenge has always inspired fun and new ways to stand out, but the rise of platforms has caused brands to elevate to a whole new level of footfall gamification. It now not only gives an amplified reason to visit the store and increase sales but, when done well, will grow brand health too. The best examples turn the barriers to footfall into more playful elements to incentivise people to go out of their way. Use of creativity, rewarding store presence by creating new experiences and smart location signal to create proper standout moments.
Example:
Burger King
Whopper Detour is an idea that has delighted consumers by trolling McDonald's, sending customers within 600 feet of one of its restaurants to get a Whopper for one cent (instead of $5) so long as they go to the nearest participating Burger King afterward to pick up the sandwich. It's a clever play on what brands can do creatively with geotargeting.
Lively Loyalty
This tactic creates customer experience, incentivizing loyalty through participation. Disjointed experiences lose customers – even having the wrong kind of loyalty or rewards scheme will turn people away. On the other hand, people will form deeper, longer term relationships with brands who can demonstrate a keen understanding of what motivates them – and offer unique experiences they can't get elsewhere.
Example:
BOSE
As the pandemic hit and the workers transitioned from offices to their homes, Bose realized that their Noise Canceling headphones could help tackle the problem of the noisy home offices – which is, probably, every home office if you are not single. They created a playful and rewarding experience to drive purchase & loyalty: the louder your home, the larger your discount. People could measure their home noise with Bose's Noise-O-Meter on their mobile website and convert everyday decibels into discounts. Loyalty in this case is about brand portfolio and cross-selling for other portable or home products – which can cost thousands for their full spec home entertainment systems.
The Drop
It is taking an opportunity to announce a limited collection in a way that will electrify the customer base. The concept of "The Drop" is centered around creating a sense of limited supply and exclusivity for a product or a range to increase demand. Gamification of this process means making the drop itself a reward for an engagement with the brand thereby delivering a much more memorable experience.
Example:
Adidas
Adidas noticed a problem within the industry: sneaker resellers artificially inflated costs for shoes. The company tailored a product launch campaign to the real sneaker fans and wanted the drop to only be accessible and engaging for them. They selected key cities in which they posted fly posters with webAR enabled codes that would provide access to the drop and to buy the sneakers directly. They also engaged with sneaker influencers to post about this and to hide more stickers with the codes so that their fans could go looking for them.
Culture Hacks
The tactic is straight-up infiltration of gaming culture and communities. Brands understand where their new potential audiences interact in this space and are able to map the intersection of brand proposition and gaming behaviors. In effect, new innovative communication opportunities and ways can be developed. Beyond in-game banner advertising, the most successful brands are the ones that have really understood gaming culture and found relevant and smart ways to be present in this virtual space.
Example:
Cadbury
Cadbury wanted to grow penetration by becoming more relevant to a wider range of consumers; through their "Unlock a little connection" message they wanted to connect people and bring them closer together. They created Cadbury Heroes, first ever live esports show – the Heroes League Live Shows – challenging celebrity gamers to train their parents for battle in their tournament. The tournament was live-streamed across YouTube and Twitch, amplifying the tournament through paid media and editorial coverage over the 6-week campaign.
Gamified Stories
The essence of the game immersion is constituted by the fact that the player is the main protagonist of the story. Turning audiences into heroes effectively mimics this factor. Taking a brand's voice or particular 'mechanic' or action they are known for and creating a new immersive way to bring the audience to the center of it can create a powerful experience that can open new and deepen existing customer engagement.
Example:
L'Occitane en Provence
L'Occitane en Provence, known for its environmental sensitivity, built an engaging gaming website that not only translated its principles but educated the user on environmental friendliness. The game involved picking a seed, planting it, and taking care of it. This is actioned by pressing down on water and sun buttons at the bottom of the screen, prompting 'rain' to fall and 'sun' to shine on the seed. As you nurture your seed, it begins to grow. Facts pop up after each round, such as the number of trees L'Occitane has helped to plant. The more you engage with the game, the more content and rewards are unlocked. There is also a value content exchange opportunity with users registering via email to be eligible.
Gamification is easier with the Customer Data Platform
The more you know about your audience, the better gamified scenarios you are able to develop. A comprehensive unified customer profile, built in CDP, along with hypersegmentation, provides you with a clear view of such knowledge.
But this is only one, obvious advantage CDP offers. Another is a variety of tools, enabling you to turn gamification concepts into action. For example, with SALESmanago you can creatively utilize:
Zero-party data quizzes with rewards
Loyalty program connected with different activities
Emails with scratch coupons
Recommendations based on preferences
Pop-ups, sidebars, banners for scavenger hunts
Workflow for limited drops
Lead nurturing cycles for gamified education
Personal shopping inbox to engage in daily check-ins
Product of a day flash omnichannel sales
Location based automated messages
Social proof widget
Wrapping up
The time, when there will be no gamers anymore is nigh. Not, that they will go extinct, on the contrary, in the society, where everybody, at some point, will dive into the gaming deep enough to soak through with a deep understanding of purpose behind all these rules and scores, calling anyone a gamer will lose its point. Gamified convention may transcend marketing communication, shaping the way we work, for example. It is already happening, the apps to gamify work are right now on the rise. But why do we mention this? Well, in the reality where even work tasks are beginning to be gamified, going the extra mile and turning shopping or brand experience into an adventure becomes a norm if not necessity to prove, you still keep up with your customers.