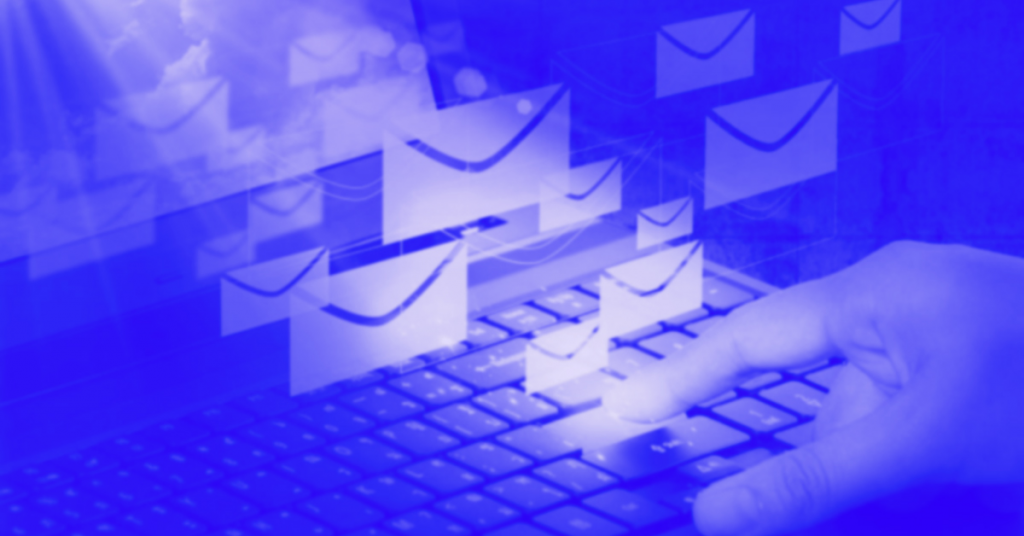 Some may say that in the age of Social Media, sending emails is simply archaic. This is not entirely true! Did you know that 58% of users check their emails before anything else? So yes, email marketing with a poorly done mailing list can actually just be a waste of time, but the one that is done correctly, the segmentation used is flawless and there are no hidden catches, is indeed highly requested by all marketers.
The importance of mailing list
According to Optinmonster, 58% of users check their emails before social media, news, or corporate intranet. Therefore, reaching your audience through the art of emailing has become one of the most important tasks for marketers. When done skillfully it can lead to mutual satisfaction, but when done poorly it can quickly ruin the relationship you have with your customer.
Even though email is known to be more effective than social media, almost 85% of all emails stay unopened. That's exactly why building your mailing list is one of the keys to success in terms of properly conducted email marketing. You need to reach the exact niche that you want them to respond to your messages and the products you offer.
Give your customers the reason to sign up to your mailing list
Building a list full of engaged subscribers will be one of the most effective parts of your email campaign. The most efficient way to grow the lift of emails is to provide persuasive sign-up opportunities across your website.
While signing up, the subscribers should be aware of the added value for them and further outcomes of the subscription. It not only gives them a reason to leave their data but also prepares them for the upcoming communication appearing on their inboxes. Highlight the perks of subscription, such as various discount codes or special offers.
It's good practice to let them know that they'll be receiving offers tailored to their interests – they won't be unpleasantly surprised when they receive emails from you because they know they should expect them.
Ethical obtaining personal data
Before sending any email campaign, first, make sure if you are properly and ethically acquiring your subscribers. Building a healthy mailing list is the vital element of the entire email marketing strategy. You want to avoid sending emails to non-existing users, being marked as spammers, and other issues which may occur if the email subscription process is not designed properly.
During the collection of customers' personal data, you have to be sure about their voluntary consent, which should be public and easy to find. Moreover, it must provide all the necessary information for the customer and shouldn't be "pre-ticked", the user has to be able to tick the box himself.
When you encourage users to sign up for newsletters make sure to collect consent to the processing of personal data for marketing purposes and sending commercial information by electronic means of communication. These consents cannot be hidden in terms and conditions or privacy policy or marked as agreed by default.

Taking good care of your double opt-in procedure
To make sure all subscribers signed up on their own, voluntarily, it is recommended to use a double opt-in procedure during the sign-up process. Statistically, double opt-in lists have 75.6% higher open rates than single opt-in lists.
Double opt-in procedure requires a new subscriber to confirm that actually he or she filled the given form by an automatically generated message with an activation link is sent to the address. After clicking on it, the address will be activated and the possibility of delivering emails to this address will be unlocked.

By choosing double opt-in, you can be sure that the person who has been added to the list actually is willing to get your emails. It works well for deliverability and affects the quality of the mailing list.
Segmenting your customers
As 75% of consumers are more likely to purchase from personalized campaigns based on their individual preferences, segmentation of your customer base is highly requested or even required.
Meeting customers at the point of their need is crucial in marketing strategy. Segmentation helps in targeting mass campaigns to smaller groups of contacts with similar preferences, thus improves the effectiveness and their retention. You can perform email list segmentation based on:
Behavior – you can track when and what articles, products and categories the customer browses on the website to adjust the content and frequency of messages
Purchase history – allows you to tailor the content of the campaign based on what products the customer bought earlier
Reaction to previous campaigns you are able to modify the frequency of campaigns based on the number of campaigns opened in a given time
Because of this approach, you can keep the customers' interest longer, reduce the unsubscribe rate and also increase open rate and CTR. This is crucial, as positive feedback on campaigns improves the sender's reputation and therefore deliverability.
Do not overwhelm your customers
The more and more frequent campaigns you send out, the more likely customers are to lose interest in your content. You should tailor the frequency to the real needs of your audience.
Depending on the customer segments, you can use different frequencies of messages on a weekly or monthly basis. Don't send the same emails to the new subscribers and old or inactive addresses. The more you know about your audience, the better experience you can give them, which leads to an increase in engagement.
Wrapping up
Based on these statistics, it's safe to say that email marketing can be a powerful tool, but only in responsible hands. Focusing on building the right mailing list with addresses of users who have agreed to receive your offers is key, but rational segmentation is no less important. Add the right frequency of sending mass emails to the list, and congrats! You just got yourself successful email marketing.