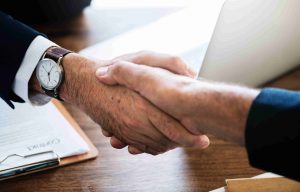 More and more companies are deciding to implement the Marketing Automation system. These are not only large enterprises. Also for smaller ones, marketing automation brings a number of benefits and helps in the dynamization of development. In March, more companies trusted SALESmanago, joining a group of 15,000 satisfied customers. Here are some of them.
---
Visit our Facebook fanpage
---
Zürich clinics belong to one of the most important medical groups in Spain and Europe in the field of plastic surgery, neotekinosurgery, aesthetic medicine and treatment of obesity.
Brokers and accelerates the adoption of innovative mobile solutions across Europe. Headquartered in the UK, has a well-established network of partners and associates throughout Europe, providing unrivalled expertise, detailed local knowledge and excellent regional coverage.
The Connectia mission is to study the best commercial strategies with its clients to generate new leads, increase revenue with replicable short-term and long-term marketing strategies. Supports the startup growth in the definition of the business model, in marketing strategies and fundraising processes.
SRS Gastro is a branch of the SRS Group, founded in 2008. Currently, the company employs 140 employees, including over 20 highly qualified service masters. Provides professional kitchen equipment and installation, delivery of spare parts, as well as maintenance and maintenance of equipment.
Group management strategy development and business administration (Pure holding company).
EDDY represents a profound new concept from United Yousef Naghi Group, which operates one of the largest, most-experienced groups in the Saudi market. EDDY is a leading provider of furniture, home appliances, and electronics. Today, EDDY has twenty eight stores in six major cities in the Kingdom of Saudi Arabia, offering the best one-stop shop experience, expert service, and affordable, high-quality products. EDDY sells high-quality "cash-and-carry" furniture, including bedroom, living room, and dining room sets, children's furniture, home office furniture, tableware, kitchenware, and home accessories.
The clothing store offering a wide range of products for adults, youth and children.
GoWork.pl is one of the largest recruitment and training companies in Poland. This is a work service with over 90,000 job offers and the largest opinion-forming portal in our country with a database of over 2.5 million entries related to employers.
The Idea Spa Travel company has been operating on the tourism services market since 1996. The offer includes not only objects located on the Baltic Sea, but also hotels and recreation centers in the area of Polish mountains, lakes and other parts of the country.