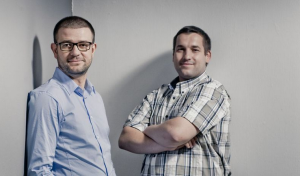 SALESmanago, a leading European marketing automation platform, for the 5th consecutive year is doubling its revenues and with 200 people employed the company plans to generate $8 mln revenues in 2016. Out of the new 500 customers that joined the platform the most prominent are Oriflame or Amrest, that manages brands such as KFC, PizzaHut and Starbucks. GetAPP, a Gartner's company ranks SALESmanago a TOP 6 marketing automation platform overtaking such players as Adobe Marketing Cloud and Oracle Eloqua.
Over the past six months, the company has implemented a wide range of new features for marketing teams such as Facebook Ads automation, a set of simplified marketing automation wizards and completely new marketing automation processes and campaigns creator based on RFM philosophy.
In the later part of the year SALESmanago will add new features deploying Artificial Intelligence in own sales bots connected to overall marketing automation process as well as predictive marketing module.
"We are growing by building European marketing automation market. The penetration of marketing technologies is still very low and we see great potential here. We are also very much excited about our product development. I do believe we have currently one of the most competitive packages of features and solutions for marketing departments." says Grzegorz Blazewicz, CEO & Founder at SALESmanago.
In February 2016 SALESmanago Marketing Automation platform has raised $6 mln from Austria based VC fund 3TS Capital Partners.
SALESmanago is a cloud-based online Marketing Automation platform used by over 5,000 companies all over the world that manage databases of over 200 million customers. Using the power of real-time website and mobile application behavior analysis, SALESmanago enables clients to fully personalize email marketing, dynamic website content, social media and mobile marketing.
The company is ranked as one of top marketing automation platforms globally by Datanyze. Venturebeat ranks SALESmanago as a global leader in Marketing Automation for B2C and SMB segment. The company is based in Krakow (Poland) and has offices and subsidiaries in New York, London and Bangalore. It currently employs around 200 people.
More information: www.salesmanago.com, www.appmanago.com
More information:
Magda Szymanska
email: magda.szymanska@salesmanago.com
Ph: +48 533 650 610