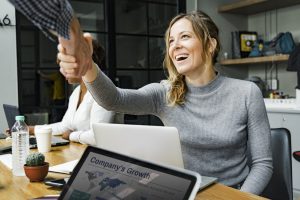 As every month, it's a pleasure to present companies that have chosen our Marketing Automation platform and joined the group of our customers in August. Among SALESmanago new customers there are organizations of all sizes, representing a variety of industries. We are so happy to start cooperation with every single one of them!
Take a look at the companies that we have welcomed in August:
You say "Italy", and "delicious coffee" immediately pops up in our minds. Here you'll find a wide variety of the best whole bean and ground coffee, as well as coffee caps of renowned brands.
An organization for IT industry professionals and companies. The core of their activity is organizing tech conferences, hackathons and trainings for professionals and even kids.
An internet version of yellow pages. You'll find here every information you need: addresses and phone numbers of hotels, restaurants, workshops and many more.
It's the home of Ferencvárosi TC, the most famous Hungarian football team. Moreover, the Hungarian national team matches also take place there, as well as other sports and music events and conferences.
Ecommerce that offers a broad range of makeup products. Foundations, lipsticks, eyeshadows – here you'll find everything you need to impress people with your flawless makeup.
Positiva Compañía de Seguros
A Colombian insurance company that builds its brand on values such as security, trust, honesty and the best customer service quality.
A shoe manufacturer's online shop with a long history that dates back to 1947. La Tortola's shoes are made from best quality materials, and the whole production process takes place in Spain.
An online course for parents and teachers that want to learn how to detect, prevent and solve the problem of bullying and cyberbullying among kids and youngsters.
Online store where you can buy hip-hop CDs and vinyls, clothes and merchandise. Bookworms can also find some treasures there. You can also pre-order your favorite artists' discs.
A dental clinic specialized in dental implantology and regenerative medicine. This is the place where your dreams of beautiful and healthy smile will become a reality.
Everything a hotel needs to make their guests stay more comfortable: high quality cosmetics and toiletries sets and other useful accessories.
Zandecki Kancelaria Radcy Prawnego
A law company which mission is helping individuals to exercise their rights. The lawyers specialize in the cases from the area of foreign currency loans, property law and inheritance law.
A consulting and training company that offers the comprehensive solutions for small and medium businesses and international enterprises.
Find a contractor from every industry: from marketing, healthcare and beauty to construction and many more. If you offer this kind of services, register and find customers.
This company's services include the comprehensive execution of investment undertakings and steel constructions. Dekpol is also a successful real estate developer in Northern Poland.
Galaxystat Centrum Badań Rynkowych
An organization that conducts opinion research and market analysis, therefore helping institutions to improve their customer service standards.