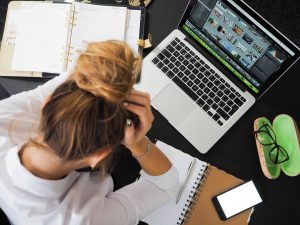 The modern workplace struggles with procrastination, distractions, and lack of efficiency. According to a 2018 Udemy report, 78% of Millennials and Generation Z employees admit that they're distracted at work, and the lack of productivity makes them stressed and unmotivated. The amount of time the workers spend on Facebook only could be costing companies billions every year! Fortunately, this problem can be addressed. There are tons of tricks and apps for every device that'll help you to pull yourself together and leave behind the habits that hurt your productivity.
Here are our tips for how you can increase your productivity with 10 useful apps:
1. Automate what can be automated and save time
We truly live in the 21st century, so why keep doing manually the things that can be easily automated? A great example is your marketing activities. Marketing Automation software such as SALESmanago is a powerful tool that allows you to automate key marketing activities. Design workflows: a series of automated actions (for example, sending an email) triggered with an event of your choice (for example, the customer visits a specific page). Let the work be done automatically and don't bother yourself unnecessarily.
2. Organize tasks
Keep a clear track of the things to do and don't waste time trying to remember what exactly you were planning to achieve on each day. The tasks that are not noted and scheduled tend to get forgotten… until the deadline comes and the panic takes over. If it sounds too familiar to you, then you'll definitely need a tool for task management, such as Todoist. It's a great way to organize every day, set due dates for projects and have control over your tasks in your professional and private life.
3. Manage projects efficiently
There are many solutions for project management, but the problem with a vast amount of them is that they're too complicated, and, ironically, it takes too much time to learn to use them skillfully. This kind of app needs to be powerful, but simple for use, and Nozbe masters this approach. It offers extremely useful features for small and large teams that streamline the cooperation on every kind of projects. Share projects with whomever you want, delegate tasks, upload files, add comments and simply get the job done!
4. Keep track of your productivity
No matter how efficient we are, we all get distracted. Time Doctor is a time tracking and productivity tool that helps you stay focused by gently nudging you back to work when you get distracted. Time Doctor monitors internet usage during your work time. When it is detected that excessive amounts of time are being spent on YouTube, Facebook, or browsing other personal websites, Time Doctor will give you a friendly nudge to check if you are still working. With Time Doctor, you and your team will find it easier to focus on important tasks without getting sidetracked.
5. Track the time spent on specific projects
Another useful solution is tracking time dedicated to a specific task, project or client. This is a feature that you'll find within the free version of Toggl, an app perfect for teams, freelancers and agencies that share their time between various customers and projects. It's super simple to use as you just need to push a button in the app to start the timer. You receive extensive reports with lots of data that'll help you to analyze your productivity and performance.
6. Don't let the best ideas escape
You surely know the feeling when a brilliant idea comes to you in the most unexpected moment: on the bus, in the shower, or while shopping. And when finally you take a piece of paper to capture what exactly has occurred to you… What you can recall is only a shadow of the great idea. We know the pain and we recommend you to use Evernote, an amazing tool for taking notes, preparing meeting minutes, creating lists and organizing all this stuff so you don't get lost init.
7. Cooperate productively with your team
Quip is a tool for teams, available for iOS and Android. Share documents and spreadsheets with your coworkers and bring the cooperation to a whole new level with a built-in chat to conversate about the projects in real time. It lets you also incorporate dynamic data linked to a spreadsheet, so you never again have to remember to update the numbers in your documents. The creators of this timesaving app guarantee a 46% rise in productivity, as the number of meetings can be reduced up to 38%. Sounds impossible? Then you should try it yourself!
8. Focus on what really matters
If your thoughts wander too much in unexpected directions, then you could try an app based on the famous Pomodoro Technique, for example FocusBooster. How it works? Basically, you focus on a single task for 25 minutes. When this time passes, the app notices you with an alarm and you get a 5-minute break before another 25-minute cycle of concentration. After four sessions of intense productivity you get a longer break. The enthusiasts of this method assure that it helps to minimize interruptions and improve the final outcome.
9. Write without interruptions
If you make a living as a writer, you know the harmful distractions that lurk everywhere and make you abandon halfway the sentence you are currently writing. Here is where a distraction-free writing tool like OmmWriter comes in handy. You can open it in full-screen mode with all the notifications blocked. The minimalist design and the interface limited to basic functions will help you to focus only on creation. If you prefer, you can also set an inspirational background or turn on some stimulating music.
10. Bring your e-mail communication to the next level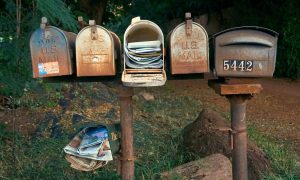 Become "Inbox Zero" with Boomerang, a plug-in for Gmail, that will enhance this regular email client with new, amazing features. It lets you schedule emails to be sent later and set reminders to follow up emails after a certain time. In order to keep your inbox cleaner, you can hide emails that you don't need at the moment and choose when you want them to be brought back. The premium version includes also a cool feature that uses Artificial Intelligence to predict the likelihood of receiving a response to your email on the basis of factors such as word count, question count, politeness etc.
We hope you're ready to change your unproductive habits for good (and that you didn't actually procrastinate reading this post!). Remember that perseverance is the key and you'll surely see the effect of the increased productivity soon.