At the end of 2016, we launched an elearning platform. The course consists of 10 lessons, each focused on a specific topic. At the end of each lesson there's a 10-question test. Since it has been launched, the platform performed beyond our expectations. It quickly became a hub for our customers and people willing to learn about marketing automation. Today, I'd like to introduce the woman behind it all – our Education & Elearning Specialist. I wanted to ask her a few questions – read on to see what she said.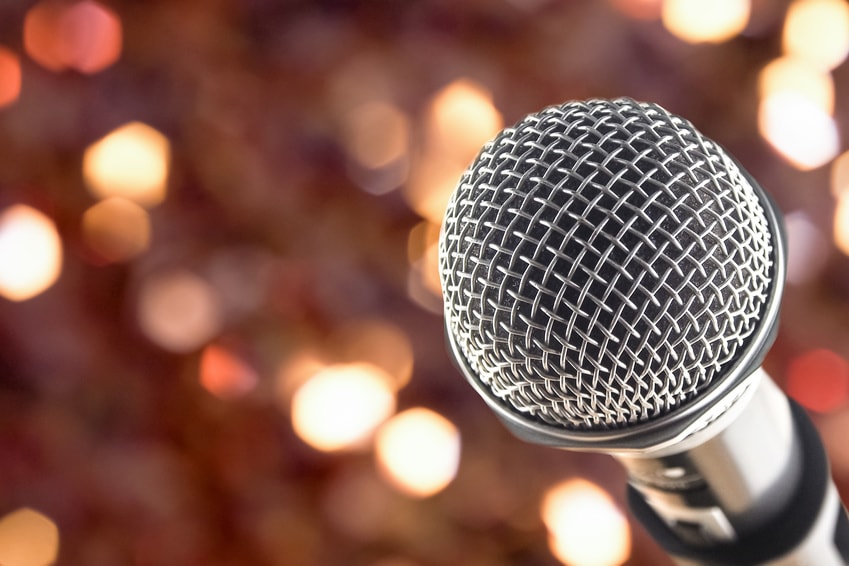 SALESmanago: Hi, tell us, who are you in SALESmanago and what do you do here.
Anastasia Chaykina: It's been one year since I started working for SALESmanago. My first position was that of a project manager, my task was to assist foreign customers. Fast forward one year and I run the education team. I am responsible for developing the elearning platform, organizing and running workshops for our clients and partners, live webinars,  internal training. [You can attend Anastasia's webinar by signing in HERE – pick the top banner]
S: Tell us, in short, what is elearning?
AC: Elearning is a solution for fast and comfortable learning. An organizer provides a course or courses consisting of thematic units on some topic, on the Internet platform. Our platform aims to provide a blend of general marketing knowledge and specific skills related to SALESmanago software. Access to courses is free or paid – depending on the organizer.  Usually, once a course is prepared, it becomes available for a longer period of time, though this may vary in specific cases. Typically, courses are designed to provide a theoretical outline followed by practical tips.
S: Why not simply attend workshops instead?
AC: Apples and oranges. You can't compare two completely different things.
S: So what are core differences between workshop training, webinars, and elearning?
AC: Let me tell you what it's like in SALESmanago. If you choose an online course, you sit down quietly at home, grab a nice cup of coffee, watch video tutorials, read lessons, and learn at your own pace. You have all the necessary information at your fingertips, and you can revisit it later if you want to, or apply it instantly. At the beginning of the course, I'd say it's a bit like an interactive textbook with essential skills needed to use our software on one's own. After that, it becomes something akin to a marketing automation knowledge base, with loads of useful materials, a glossary of key concepts and video tutorials, all conveniently collected in one place. In short, you start with an outline, followed by vital concepts, then learn how to put this knowledge to use. Now here's the awesome: after finishing the course and passing the test, you can get a Marketing Automation Specialist certificate!
During a webinar, a specialist talks about using the platform to tackle challenges businesses face nowadays. You get practical tips on how to use the system. To fully benefit from a webinar, you should already know the marketing automation 101 (unless it's an introductory webinar meant for MA beginners). Of course, webinar strength lies in two-way communication. So if something is not clear enough you can always ask some additional questions. Right now, we are consolidating webinars with the elearning platform. It will soon be possible to watch recorded webinars. This is a part of an ongoing effort to combine theory and practice into a unified learning experience.
And finally, workshops – ones organized by SALESmanago are made for people who already know a thing or two. By design, they are more pragmatic, more exercise than lecture, aimed to teach participants how to create comprehensive automated marketing campaigns. Each training is an opportunity for participants to get a Marketing Automation Professional certificate.  [You can High Five Anastasia in person during the workshops. Register HERE]
S: So, to sum up…
AC: Elearning is a mix of theoretical principles and exercises, grounded in essential knowledge.
Webinars are interactive presentations focused on narrow topics. Brief, concise and to the point, with a Q&A cherry on the top.
Workshops are in-depth efforts concentrated on applying the acquired knowledge.
S: And who is the intended audience of elearning courses?
AC: Well, anyone can create or use them.
From a participant's point of view, online courses are targeted mainly at people who feel a need to learn something quickly and comfortably, who have no time to attend a time-consuming training. In other words, people who value their time and comfort. Moreover, elearning works great in quickly changing industries, where everyone needs to be up-to-date and learn on their own – especially IT and ecommerce. One curious group of users is people on parental leaves, who want to stay competitive on the job market.
As for organizers, elearning is a solution for companies that want to share their expert knowledge and teach others how to use it in real situations.
Our courses are made for students (to help them at the start of their career), marketers (especially those who want to get business results by using new technologies), our partners and customers (so that they can use our tool effectively) and anyone else who wants to learn about marketing automation and enhance their  Resume with a Marketing Automation Specialist certificate.
S: Why students?
AC: The market opens for an entirely new kind of marketing specialists. These are people with more of a scientific approach, who focus their efforts on being proficient with data analysis. Those experts can support marketing strategies by using software for collecting and processing data. Of course, those skills positively affect earnings. A marketer, who knows how to work with data , earns 40% more by average than someone who does not have this skill. It's like speaking English – slowly becoming something expected by default, but still fresh enough to be an opportunity where one can outshine their competition.
S: How is an elearning course made? What elements are fundamental for the platform to make sense?
AC: Preparing an elearning course begins with making a syllabus, that is a curriculum – I plan out what knowledge and skills should each participant possess after completing the course. Then, I split the material into smaller bits  and develop the logistics. I arrange individual topics depending on how advanced they are. For example, first I show how to monitor the activity of contacts on a website, then how to use the collected data. Another time, I'd explain what marketing automation is, and then showcase the best examples of automation done right. I employ the top-down approach when it comes to relaying knowledge, trying to maintain a logical structure of the course as a whole.
If I had to say which elements are fundamental to a course, I'd say videos, glossaries and tests.
S: And where does marketing automation fit in this?
AC: The platform is very convenient for learning about the most popular, the toughest, and most time-consuming topics, etc. Of course, I have it all automated. If a particular lesson is too difficult for a user, it automatically triggers a 1-to-1 communication flow with person. So, if someone tried and couldn't complete a lesson for 3 weeks, I send them some useful tips. I use many channels. I keep people updated on new content people with text messages and web push notifications, I also send them tips and hints by email. Of course, these are just a few examples of how SALESmanago can be used to facilitate elearning operations.
S: Anything you'd like to add
AC: Just one thing – I'd like to invite everyone to visit the platform and our Facebook group – it's an open group where anyone can discuss and exchange ideas with other people interested in marketing automation.
Anastasia Chaykina is responsible for education and training in the company. She started out as a Project Manager in our International Team. Now she successfully trains others in creating and implementing marketing campaigns with SALESmanago automation solutions. After hours she is a true bookworm and a movie lover.