The Winter is Here and The Game of Thrones Season 7 is coming. For the last time, we will cry for dead favorites, and cheer those who survive. Personally, I'm delighted with the idea of great and noble houses of Westeros heptarchy. Each of them has separate fashion, style, religion, lifestyle and, of course, words. If, my dear reader, you are familiar with my previous posts (like 5 Things Disaster Movies Can Teach You about Marketing Automation or Don Draper's Guide To Picking Up Users) you know, that I like to be inspired by popular culture and silver screen. Today I will show you some tips for digital marketers found in Westeros houses' words. I, Maya of the House Marketing Automation ("Personalization over Spam"), First of Her Name, Queen of the Apps and the Dynamic Segments, Lady of the Seven Beacons, and Protector of the Local Market invite you to read!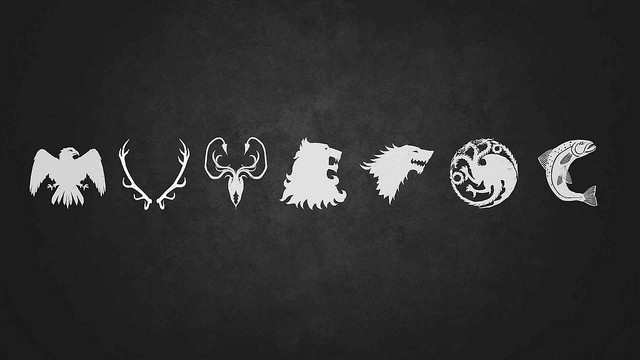 Stark – Winter is coming

– Marketing world changes. Track novelties and trends to know potential threats to your position. Prepare the plan of action concerning the worst possible scenarios so you can act to them when the worst happens. Remember to research your competition all the time!

Baratheon – Our is the Fury

– Act strong and be brave. Show your image, your real character – your audience loves authenticity. Are you an amateur Muay Thai adept? – post some tournament photos on Instagram! Add some personal touch to company's image.

Lannister – Hear my roar/ Lannister always pays his debts

– Two mottos for one house. Officially – make sure that everyone knows who you are: make them hear your roar and never mistake your brand with dozens of similar ones. Unofficially – establish your image as the one that always pays her debts. Honor those who supported you – target group you made the soft launch for, the first users, the most loyal ones – you can easily extract these groups with real-time segmentation and send them a special offer.

Tully – Family, duty, honor

– If you're managing more than one product (more and less recognizable) promote one while promoting other and stay loyal to companies who helped you to achieve success. Support them as a family. Who knows when they'll need your backing.

Arryn – As high as honor

– Aim high and avoid dirty marketing tricks. Respect your users and take care of their security. Play fair and use all good practices of permission marketing.

Tyrell – Growing strong

– Gather your strength. Collect data and resources. Keep them in order so you can use them at any time. Use the Big Data managing software.

Greyjoy – We do not sow

– If you don't have a "fertile soil" to sow the seeds and wait for the harvest, consider

burst campaigns

– quick and efficient campaigns that will bring you jillions new users. Nonetheless, keep your database clean and sift those who will stay longer from one-timers. Use the RFM based segmentation to tell loyal customers from those who have bought only once and to gain in-depth insight into customers' purchase behavior. To aim your actions properly watch the market and know your target groups.
Targaryen – Fire and Blood

– Learn your strengths. Turn to in-app traffic analysis and Digital Body Language for help to define your Dracarys – the best and most used functionalities of your app and most popular content on the web page.

Martell – Unbowed, unbent, unbroken

– Don't go for fading hypes and buzzwords. Catching every marketing fashion will result in the money loss, or, even worse – in losing users and customers.

Mormont – Here we stand

– You grew up here, you'll stay here. Unless you are promoting the worldwide app like Airbnb, focus on the local market first. There will be time to expand your actions when you have a higher ground.

Tarly – First in battle

– Understanding your product, its users, competition, and situations in which it is used the most provides you numerous benefits. Market examination and acknowledging predictions allows you for preparing some different strategies, and adjusting those strategies to the real situation will surely pay off. You'll always be one step ahead.

Royce – We remember

 – Step boldly into the future, but remember the past. Analyze your actions efficiency and learn your lessons. Bear in mind, that digital marketing is rooted in the

traditional marketing

, which was described at the beginning of the last century! Re-read classics from time to time and revise all novelties that appear like the market revelations.

BONUS: North – North remembers

– At the end, an advice and warning in one. May the North represent your users. Be aware that all your mistakes, as well as your successes, will be noticed, and impact your future image.
Which Houses would you add? Or maybe you'd like to read about different movie or series? Share your thoughts in comment section.
Originally the article was posted on our second blog: blog.appmanago.com