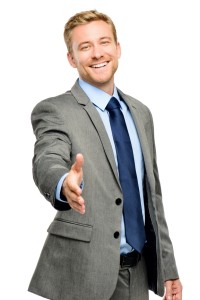 Welcome message is a specific subtype of transactional message, sent in response to user giving you his email address (by registration, subscription, filling in the form). It aims at starting the relationship on the right foot and reduce possible future opt-outs. Because you can't make a first impression twice, design the message carefully. What to include to delight your recipient?
1. Thank You
A simple, unpretentious, kind word that carries a lot of good vibes. It shows that you appreciate user's interest and feel honored.
I just wanted to say thank you and to let you know that we're here to answer all your questions
Thank you for making us part of …
Thanks for joining …
2. Change
Relationship with your brand should transform something in users' life, shouldn't it? Maybe their health will improve, or they will organize their work more efficiently… Stress that the change is coming.
Ready for…?
Prepare for…
… is now at your fingertips
Include information on how can you help, what problem do you solve. Remember: a picture is worth a thousand words. You can also use customers opinions and solid numbers that will catch eye.
3. Because
The customer wants to know that his decision was rational (although it's not always so). Such effect can be achieved by presence of words connoting justification and entailment – on the subconscious, emotional level it will deliver sense of right choice.
Use:
Why
That's why
Because
As
For
Due to
Your welcome message should shout: "You made the right decision and there are solid arguments for it!
4. Guarantee, guaranteed
Evoke sense of security. Using words as "guarantee, guaranteed, warranty" will make customer feel that he can be sure of hos profit.
Also use the word "free" if you provide something without charge.
5. CTA
Most common mistake in welcome messages? Lack of CTA.
Each time you send customer a message, ask yourself: "What should he do after reading this?". When you send a welcome message, you probably want him to get to know the brand better or made a first purchase.
So let him know – include a clear call to action.
Learn more
Discover
Meet our contributors
Read now
Shop
Buy
As a special treat, enjoy 10% off
Ideas for welcome message
Need more inspiration?
If you have a brand hero, welcome message is a great place to introduce him,
Link to most popular posts on your blog, or to ones best for the beginning (like discussion of brand philosophy, an interview with the founder, a glossary of basic terms, ebook for beginners, useful infographic),
Include a photo of your team, greeting new customer,
"Start in 3 steps": present a quick instruction of using your product,
It can be a video tutorial,
Brand history: if it's exciting business story like these.
Welcome message should include thanks, notion of change, arguments, guarantee and CTA. Email of this type is one of the most efficient Marketing Automation solutions, enabling you to systematically and cohesively build a relationship with customer, from first contact to loyalty.
Learn more
What words should you avoid in communication?
Ultimate guide to email marketing