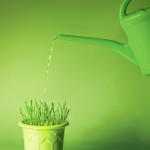 We love Lead Nurturing. We worship its efficiency. 45% higher ROI. Shopping carts 47% bigger. 50% of ready to sales leads by 33% lower costs. 10% revenue increase after 6-9 months. It all awaits for you, unless you make one of these 7 common mistakes. Learn how to avoid them!
1 Misconceptions: what is Lead Nurturing Actually?
Marketers sometimes identify Lead Nurturing with marketing automation, drip marketing or emails. But actually it's about recognizing that 70% of customers transferred to sales is not purchase-ready. They need time for education, research, clearing up their doubts. But it doesn't entail passive marketing approach. We can accompany our leads in the process.
In other words, Lead Nurturing is a model of relationship with user, which can be realized with many tools, including content marketing, dynamic content, emails.
2 Poorly constructed sales pipeline
Creating pipeline means reconstructing purchasing process, with stages of growing engagement and purchase readiness marked. But how to construct it?
Answering a question: Which problem do I (does my product) help solve? The key is to identify initial issue troubling our leads, and then we can imagine his path: what will he need to learn? What will raise his questions?
3 Moving leads too fast to the next stage of pipeline
Naturally, it's all about selling, but moving customers too fast to next stages of the pipeline backfires: the point was to let leads slowly, at their own pace, grow to purchase decision.
Try not to lose that aim from your sight.
Avoid also another risk: of being too passive, while lead is sales ready. Determining the right moment of moving lead to next step is hard and must be tested every once in the while.
4 Lack of cohesion between various educational emails
When – especially in B2B – you want to deliver knowledge on your product, you must divide it into smaller parts, so you communicate it in a couple of emails. But it is necessary that user connected them together. Take into consideration that he is bombarded by similar emails – also by your competitors. Make clear and cohesive graphic identification, refer to previous messages and tell what about are you going to write next.
5 Too much knowledge
Dividing knowledge into palatable pieces poses problems for marketers, as they try to accelerate the process of customer's learning and overwhelm him with too much information in one message. Remember: material must be split into small parts, easy to digest at once. Avoid jargon. Instead of saying everything at once, put links to other materials, so if your reader has time at given moment to devote himself to learning, he will find more resources.
6 Not benefiting from alerts
Alerts for sales department are great tool – provided that sales and marketing have common definitions of sales purchase. Try to reach that, so you can benefit from synergy of sales and marketing, offered by Marketing Automation.
7 Forgetting about progressive profiling
Take user into consideration when designing contact forms to avoid gathering false data, which will affect hygiene and quality of your base. You can read more about progressive profiling here.
Hungry for knowledge on Lead Nurturing?
Proven recipe for valuable content: curation + context
How to spot problems in your Lead Nurturing program