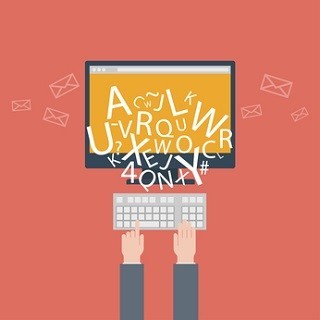 Here' s a shot out of a cannon. One of the most important parameters in email marketing is OR – that stands for open rates. Along with the clickthrough rate (CTR), this measurement allows you to quickly estimate whether the content sent to the recipients triggers the desired response. OR – open rate – informs you how many of the messages you have sent have been opened by their recipients (reminder: to click on any link in the message, you must open it first).
There are hundreds of guides to creating a long-term email marketing strategy. Just take look at this blog: simply type in the "Email Marketing" into search box.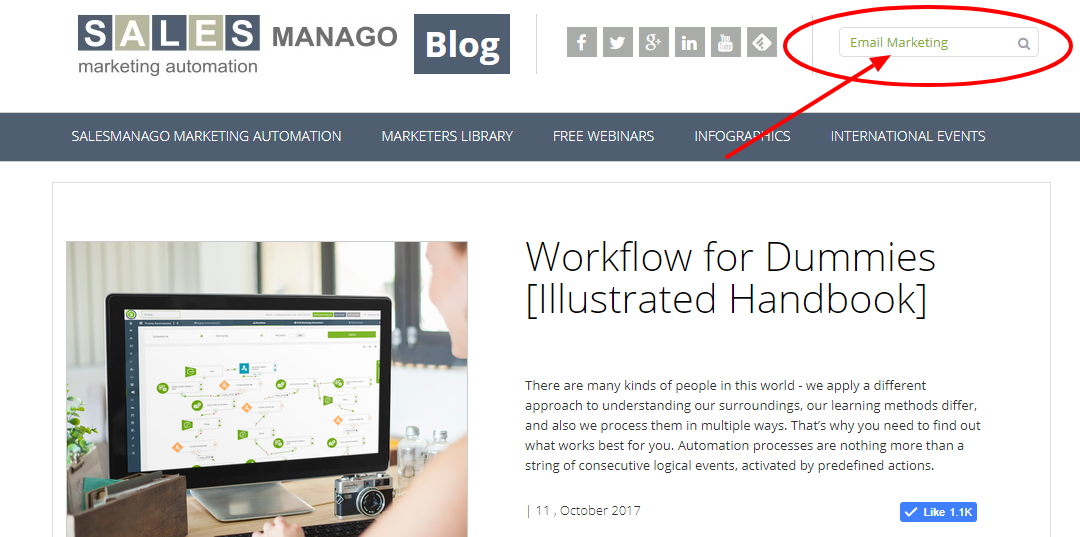 And you will find such articles as:
Email Marketing Automation: How-To Guide + Best Practices
Ultimate guide to email marketing: 11 most frequently asked questions
70 Shocking Email Marketing Stats & Facts
or
Email, say hello to Marketing Automation. The most important switch you must do this year
Sometimes, however, we dream (yes, the SALESmanago Editor also dreams) of the set of simple but super-effective "plug-and-play" tips handed on a silver plate. So how to quickly fix open mail rates?
# 1 Sender – it's important whose name displays as an email sender. Check whether your target group prefers to get a newsletter from the company, a company employee, or a specific person. Test several options:
Company Name – Newsletter
Company Name
Name from Company Name
Name & Surname
Bear in mind that the address of the sender should be the same as the one people reply to. It's an important factor to keep the high email deliverability.
Learn more here:
How to Easily Increase ORs & CTRs of Emails Sent to Your Ecommerce's Clients? [Implementation Examples]
# 2 Subject – Good title is more than half the success of mailing ORs. The most important rules for you to keep in mind are:
Be specific: Give numbers, product names, or precise titles, embrace lists
Indicate the limited duration of the offer. If the recipient considers your mail interesting, but not very urgent, he will probably postpone reading it for later, which means that he probably will forget about it.
Make it max 50 characters long or include key information at the very beginning – user won't see more. Imagine your subject on the narrow screen of your smartphone and Bob's your uncle.
Encourage action – use the verb.
And what to avoid? There are a few tricks that significantly increase the chances that the mailer immediately classifies a message as spam. The most popular are:
CAPITALS ONLY
b.l.o.c.k.a.d.e.
$$$$$blockade$$$$
phrase – popular phrases, often linked to the spam messages
lots of images  <3 🙂 !! :D:D
Example:
$$ FOR FREE!! We'll e.n.l.a.r.g.e your $$$ assets by 100% !!
How to create a spam email? Learn here:
How to Create a 100% SPAM Email [Frivolous Handbook]
#3 Set a preheader – A vast majority of mailboxes show a short fragment of emails' written content next to (or below) the title. Good news – you can customize it! The name of this feature is "preheader". If you won't do it, someone else will decide what your users will see, and thus you'll lose control on your own content. An efficient preheader should consist of 50 characters (or less).
#4 Adjust sending time – It's so simple, but people tend to forget about it. The longer an email is waiting to be read, the less of a chance it has of being opened. Adjusting the moment of sending to the user's activity peak increases the chance that the message will be noticed and opened immediately. In SALESmanago it's a child's play to set this option – when preparing your mailing, tick the box "Automatically determine the best time to send to monitored contacts" and specify whether you want to tailor sending on the hourly or daily basis. You can also pick both options.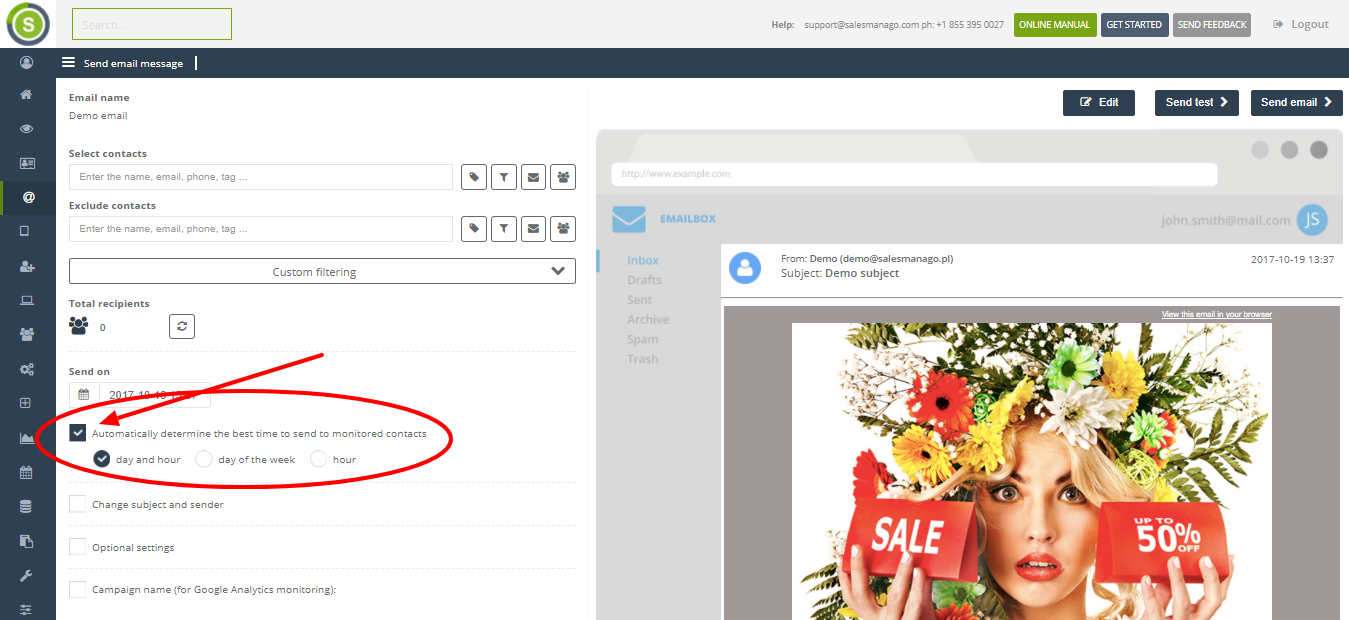 # 5 Use tags and funnels – Don't you dare to send carefully prepared emails to the entire database. You have a tool that creates very detailed behavioral and transactional profiles and tracks the behavior and reactions of your audience so make good use of it. Prepare educational and sales funnels to send emails to people who are at specific stages of their relationship with the brand. Use a tag system that reflects user actions. While sending an email address it to those recipients it was initially made for and exclude people who are not interested in the content. Not only will this increase your email's ORs, but it will also strengthen your relationship with your audience.
Learn more about tags:
Read more about the funnels:
Lead management with marketing automation
PS: We have the whole ebook about Email Marketing. Download it here: Switch from Email Marketing to Marketing Automation
PS2: Improve your Email Marketing. Register for a 30-day trial and take our new email drag & drop designer for a test drive.