Every month we grow stronger. It is with a great pleasure that we welcome new brands among our clients. We love to observe the huge diversity of the industries they are originated from. It confirms our hypothesis: each and every company can use marketing automation improve their results, implement new strategies followed by achieveing spectacular success.
In September we welcomed manufacturers of beautiful and useful items, education specialists and a company that produced and delivered unique oriental carpets – straight from Iran, Pakistan and India – since 1958.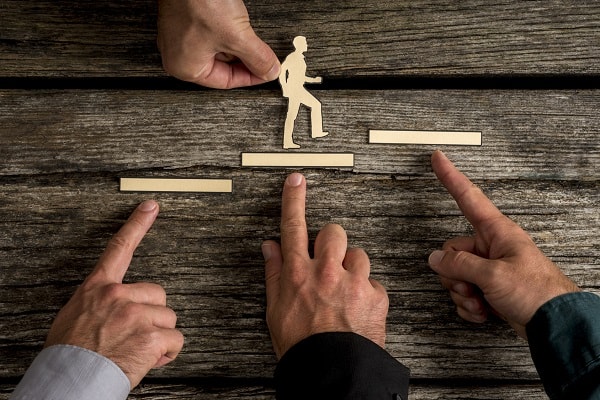 SALESmanago's September was sponsored by inspiring meetings and exotic conquests. Moreover, during the last month, we introduced some new features on our platform. The most important are:
The only Live Chat for Ecommerce
The new look of the sales funnels
Moreover, we added some upgrades to the user experience including Top Features, new main dashboard, and a refreshed and clear view of email accounts
Read more here: September Recap: Inspiring Meetings, New Features and Upgrades, Exotic Conquest
"SALESmanago was and will always be a system that will provide marketers and resellers with a complete set of tools for collecting customer data, and implementing data-driven communication. For that reason the system is constantly being expanded with new modules and features, such as live chat, web push notification, and so on. We can also help many new companies find the specific solutions they are looking for on the market and further enhance them with the Marketing Automation potential." – says Aleksander Skałka – Marketing Automation Strategy Director in SALESmanago.
Of the tens of new SALESmanago Marketing Automation customers, we picked the most interesting ones to present briefly their profiles.
MUMU – MUMU is an international co-operation. The founders combined a passion for creating beautiful and useful things, specifically women's bags. The company perfectly combines the latest technology with a passion for traditional handicrafts.
Skills – on the market since 2004, Also known as the Polish School of Management. Each training course ends with an international exam, which allows you to obtain a certificate confirming the global qualification of graduates.
Dubiński – Pracownia Stolarki Artystycznej – a workshop specialized in the production of made to order wooden doors and windows, as well as stylish kitchen furniture. Their mission is to deliver the interior design of prestigious quality, elegance and finishing finesse.
Ingenes – is a company that has been providing IT solutions for medium and large companies for many years, with particular attention to individual needs. They specialize in the implementation of ERP systems, CRM, BI and document circulation.
Ekodynamic – a company with more than 20 years of tradition, specializing in the manufacture, sale, and rental of high-quality marquees and other event equipment. It is the leading manufacturer of marquees in the country. From the very beginning, the company implemented projects in Poland and the European Union.
Gemini Hutter – for several years the Pharmacy has been offering the widest choice of medicines and other products at the lowest possible prices on the market. Customers can make purchases at either one of their dozens of retail stores or through their 24-hour online pharmacy.
Talent Bridge – manufacturer of solutions for HR departments. They specialize in providing tailor-made psychometric tests that are consistent with the organization's profile or competence model.
4onthefloor – distributor and manufacturer of clothes … for four-legged friends. Their mission is to create beautiful, fashionable, high quality and comfortable products.
RunColors – shop for those who appreciate unique shoes.
DGI Futura – producer of "the best tool for designing traffic organization".
71media.pl – since 2007 has specialized in the creation of ebook readers that meet the needs of today's readers. The company pays special attention to the development of its own software, so PocketBook readers are always up to date with newest features and capabilities, ahead of competitive solutions.
Progressive – From the very beginning, the brand CZAS NA HERBATĘ (translated in English "Time for Tea") has specialized in the import, production, and sale of high-quality teas and accessories for its brewing and storage.
Studiokolor – one of the leading Polish online printers. Every year, it manages to serve thousands of satisfied customers and process thousands of orders. Serving all types of institutions, entities, associations, businesses, local government, and sports clubs.
WFP Hefra – The mysterious abbreviation stands for "Warszawska Fabryka Platerów HEFRA S.A." The company is the only Polish producer of silver, silver plated cutlery and tableware, as well as high-quality stainless steel cutlery.
Al-Sorayai Trading and Industrial Group – From the beginnings specialize in importing handmade rugs from Iran, Pakistan, India and also the import of rugs produced in Belgium, Germany, and Eastern Europe.
Homemarket.bg – Nothing more, nothing less, simply a great ecommerce store selling furniture.
AndBank – Family run business – Spanish bank boasting one of the highest solvency ratios in the sector, which places them as one of the most trustworthy private entities at national and international level.
Peloha – owner of the wellness center in Majortuen. Makia is a new, exciting concept in Norway. It means "energy follows attention." The goal is to provide customers with good health, good energy, and well-being.
RIFRA – is a brand that has been synonymous with elegance, style and constant innovation in the world of home decoration for 45 years. In recent years, RIFRA has focused on the design, manufacture, and sale of high-quality kitchen and bathroom equipment.
La Previsora Colombia – supplier of high quality innovative pharmaceutical products, since 1911. Currently, it is the # 1 pharmaceutical company in Colombia.
Bedecar – a company with years of experience in selling sporting equipment. They specialize in rowing, tennis, football and jogging equipment. They have 4 retail stores in Madrid.
TG Montgomery AS – manufacturer and distributor of Vitamin K2 Supplement – a product designed for seniors who helps them improve and maintain their health and well-being.
If you want to find out who else joined us this year, check these posts:
Lacoste, Hilti, Panda Security and hundreds of new SALESmanago Customers
Ticketea, VUAB, Constructora Capital Bogota and Many Other Join SALESmanago as Customers