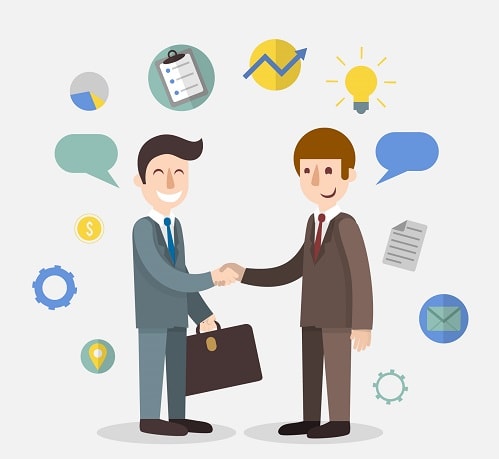 Marketing Automation solutions are in favoured among large numbers of entrepreneurs. SALESmanago tries to respond to the clients' expectations and implements new, innovative solutions and improves the existing features. We do notice, that our efforts bring results –  we were trusted by many companies, who chose SALESmanago as their marketing automation platform. This time we picked the most interesting profiles of companies, that joined SALESmanago in January.
Sobienie Królewskie Hotel – is a reconstructed and renovated residence from the mid-19th century. The Sobienie Królewskie Hotel offers stylish, comfortably furnished rooms and suites affording beautiful views across a park which makes it perfect for the holiday of your dreams. The hotel has a wealth of attractions for everyone, such as a golf course, horse stud, aviation school, Wellness & Spa Centre, tennis courts, and many attractions for the youngest guests.

Develey – is a family company with traditions. For more than 170 years, they offer products characterized not only by a delicious taste but also best-quality, natural and ecological ingredients. Their ketchups, mustards and sauces are well-known by clients from 10 countries. 
Sklepopon.com – a shop for real motorization lovers, who care about their four (or two) wheels. Sklepopon.com is known, from its very beginning, for their high quality of service and customer care. They offer a wide range of tires for cars and motorcycles, as well as rims and automotive accessories.
UNIVERSE Konsulting – Edukacja – a company specialized in organizing training courses and conferences in the following fields: taxes and accounting, HR and payroll, personal data protection, marketing and sales,custom law and international trade, training courses for universities and administration. The conferences are held in the tourist destinations both in the sea and mountain areas you can combine gaining knowledge with admiring beautiful views.
Galmet – is a Polish company with 35 years of experience in heating systems. This is one of the biggest producer of heating systems in Poland and exporter to almost 30 countries. Continuous staff training and product development allowed the company to introduce technologically advanced and eco-friendly heating systems for individual households, public buildings and industries.
Oponeo – offers a fine selection of summer, winter and all-season tires. You will find tires for almost all types of vehicles. No matter if you drive a SUV, off-road vehicle or delivery van, you will find tires for yourself.
otico.pl exceeds the market' expectations and introduces solutions, that will improve a process of finding a perfect real estate.
Inwałd Park is a place where unbelievable things happen and time flows a little bit different. Only there you can visit Paris, give T-Rex a high-five ,learn about Medieval traditions and walk through a picture made of flowers. All of these you will find in Inwałd – a picturesque town in Lesser Poland Voivodeship.
Instytut Badań Rynku, Konsumpcji i Koniunktur – Państwowy Instytut Badawczy – the mission of the Institute is the development of scientific research. The conclusions and recommendations from this research can be used by public administration and business entities to improve competitiveness of the Polish economy, keep up the high pace of economic growth, fully integrate with the EU and increasing the well-being and quality of life of the Polish society.
Irinox – a leading manufacturer of top quality blast chillers and food preservation systems for home and professional use, as well as stainless steel electrical enclosures.
Seeweb is one of the leading providers in the market of Cloud Computing, Hosting and Housing in Italy. Today particularly focused on a very wide offer of Cloud products.
My Selleria – are you keen on horse riding? In….you will find a wide selection of riding equipment and accessories at favorable prices.
Pigshoes – the shop offers a wide, constantly expanding range of products and the latest sneaker models of the biggest brands, such as Adidas, Nike, New Balance, Converse and Vans, and accessories, including wide range of products by Birkenstock, Stance, Ray Ban, and Oakley's.
Remisens – a stay in this hotel is characterised by superb quality of service and unique atmosphere that inspires both intellectually and emotionally. Remisens is confirmation of a lifestyle, elegance and aesthetic. It stands for an inspiring and memorable stay.
Wellstore – shop offers innovative and high-quality products aimed at sport, fitness, body care and much more, with particular attention to the needs of the customer and offering favorable prices thanks to the established relationships with the most important leading suppliers.