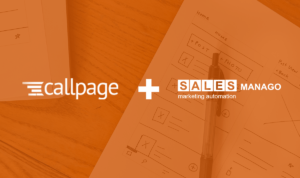 SALESmanago is one of the world's most popular Marketing Automation platforms. From now on, SALESmanago users can easily integrate CallPage with their stores to win new contacts from their potential customers.
How CallPage works
CallPage is a website plug designed to analyze user's behavior in the real-time. According to their behavior, the system evaluates whether they are interested in your offer. If they are, special pop-up shows on their screens. It asks the user to leave the phone number, so a specialist can call them. The call is free of charge.
CallPage allows your employees to contact interested leads within 28 seconds, or at the moment chosen by the user. More about CallPage
CallPage integration with SALESmanago allows users to manage all CallPage generated leads via CRM panel in SALESmanago, which is very convenient and fast.
The integration process takes only a few minutes:
1. Enter the customer's panel in CallPage, pick the "Widgets" tab, and then pick " Edit Widget."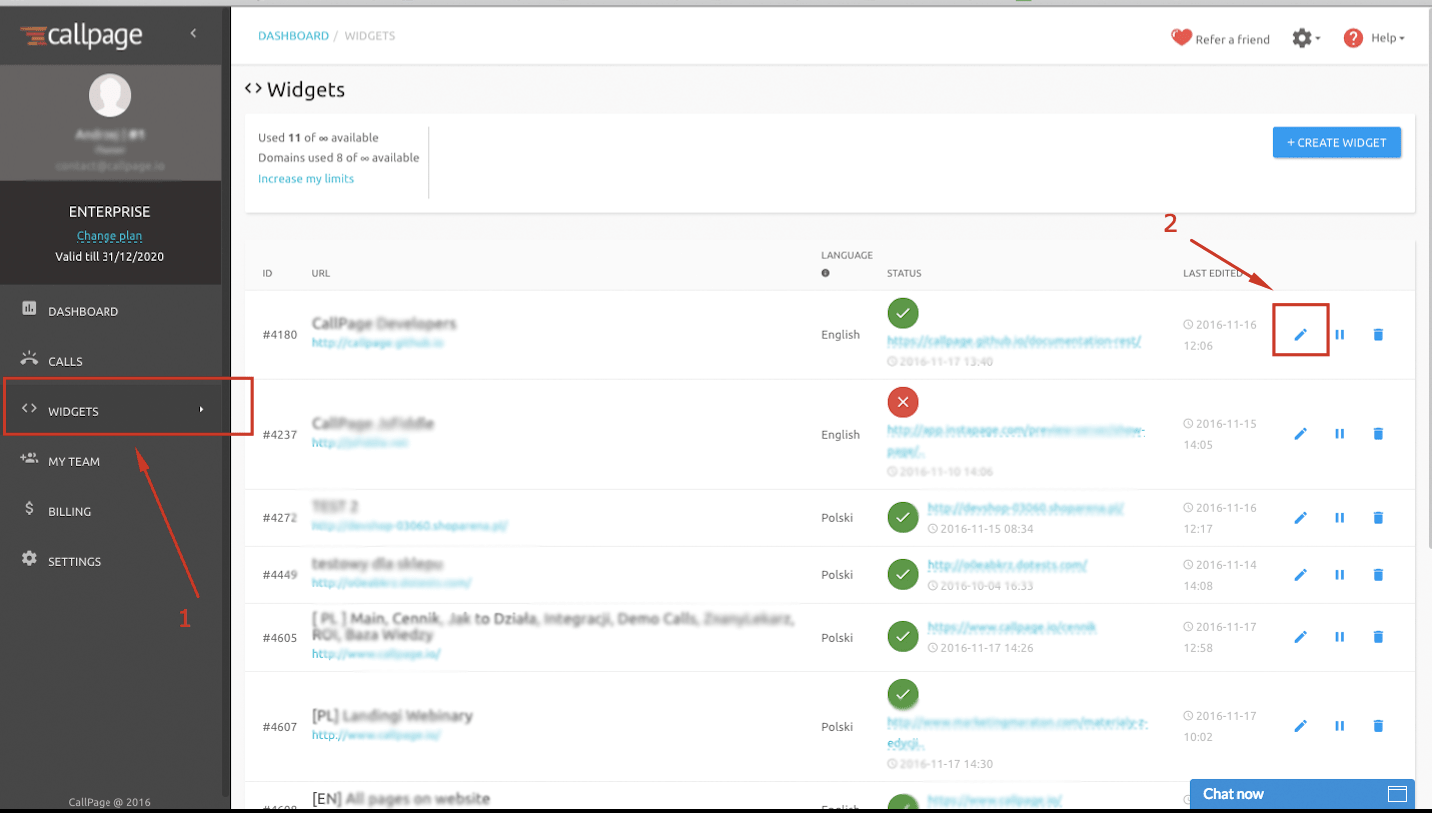 2. Switch to the "Integrations" tab and create the new integration.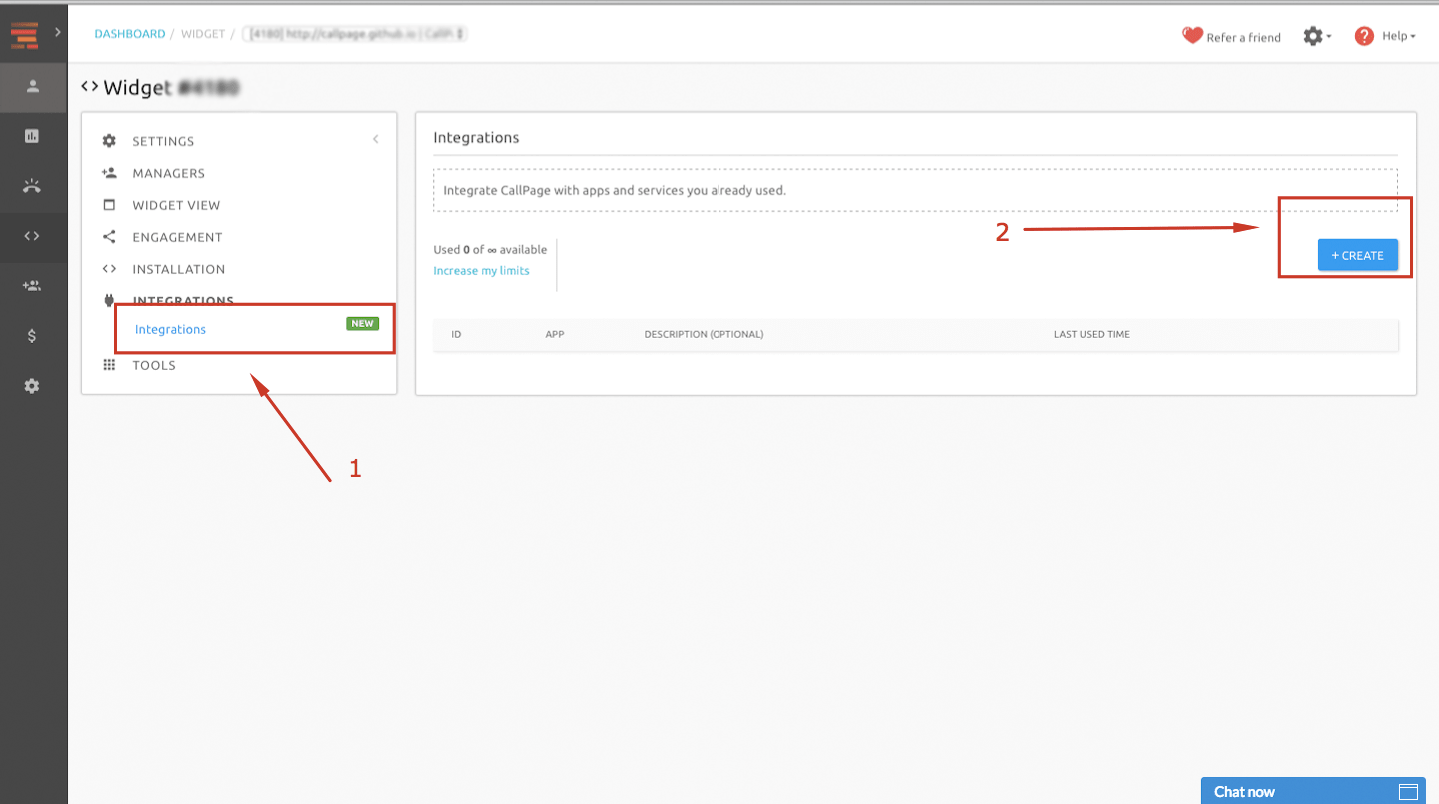 3. Pick "SALESmanago" from the list and enter your SALESmanago account data.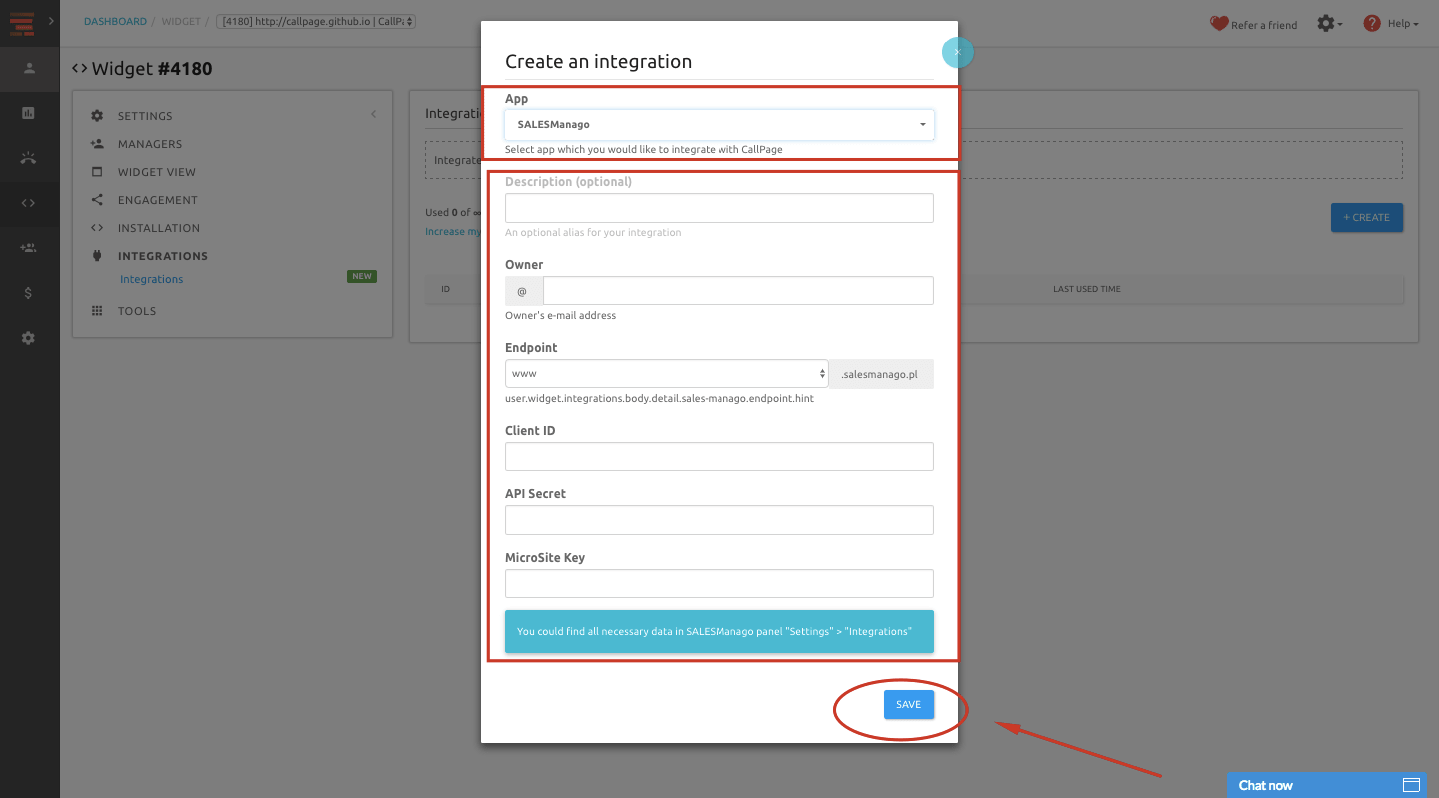 You can find this data in SALESmanago panel, in the tab"Settings">"Integration."
4. Click "Save" button and that's it!
From now on, all Call Page generated calls will be imported to SALESmanago. You can find this data in
"CRM" >"Contacts list" tab: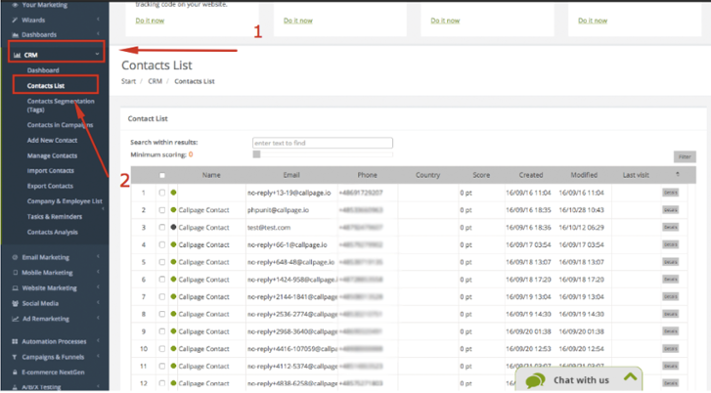 We hope you'll have a nice time working with our tools. In case of any questions, please don't hesitate to contact us!