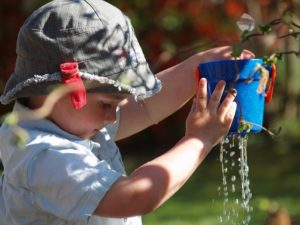 Are your online promotional activities free of money leaks? Make sure that no part of your advertising budget is wasted.
Is online marketing the most cost-effective marketing method? That's up for discussion. But surely online activities are the most easily measurable. With well-configured analytics you can clearly see how much views, clicks, leads and even orders cost you.
On the other hand, it's very easy to launch an online campaign – you can do it yourself, without the help of an agency or other specialists. It's tempting but without experience in planning and optimizing promotional activities, we expose ourselves to losses which are usually greater than the amount saved on not hiring an intermediary.
Where to look for leaks
Website
Whether it is a company or product website, or a landing page dedicated to a campaign – the website must be optimized for conversion. Each element should lead to a single, pre-defined goal – registration, purchase, download of a file. If it isn't so, a large portion of the attracted traffic is being wasted because the visitors are not being "captured".
The easiest way to waste your advertising budget is through a website that's unavailable, e.g. due to not adjusting the hosting service for increased traffic. Website's availability must always be monitored during promotional activities – for that purpose you can use, e.g. SuperMonitoring.
SEO
The right choice of keywords is the basis of positioning – you must use words which are actually used by people from your target group (not words that you think they use) and that are closely related to your offer, thus providing chances for conversions. Incorrect – or too broad in their meaning – keywords will make your website attract people from outside of your target group.
If you start your SEO with off-site activities (e.g. with link building), ignoring or leaving on-site activities (website's technical and content optimization) "for later", your budget for SEO will also be partially wasted. You'll spend it optimally only if you tackle SEO in the right order.
Advertising campaign
Regardless of the online advertising model – whether it is CPM, CPC, CPA or perhaps a hybrid model – every campaign requires constant optimization. The ability to change settings on a regular basis is one of the most important benefits of advertising on the Internet – and you need to make the most of it.
Configuring your campaign for a few weeks in advance is a proven recipe for wasting your budget. By continually optimizing settings (keywords, targeting, ad content, landing pages) and testing different combinations, you reduce the unitary cost (e.g. of a click), thus you are able to get more from a specific budget.
Sometimes budget is being wasted due to negligence or lack of communication – e.g. promoting a product that is no longer available, or remarketing of the offer to users who have already used it.
A robot will not replace a human (at least not at the moment of writing this article – AI has been rapidly developing ​​recently), but on the other hand, not automating repeatable and scalable repetitive tasks is an unnecessary waste of human resources.
The main area that can be automated in online advertising is e-mail communication: cold mailing + follow-up, lead nurturing, drip campaigns, newsletters.
Missed mentions
Traffic and activity on your website are not the only effects of advertising activities. These effects also manifest themselves as interest in the brand or product in the form of discussion on forums and in the comments, posts on social media, sometimes articles on blogs and websites.
This is an important sales potential and you can't afford to ignore it. You can detect mentions of your product (as well as of competitive products or even the category itself) through Internet monitoring – e.g. Brand24.
Processes
Even the best advertising campaign may prove ineffective if the results it generated (leads, orders) are not handled properly. And it's not just about the willingness to accept traffic from the campaign in terms of the scale (adequate number of employees, operational efficiency). What's also important is the adequate preparation of the staff, being consistent with the message of the campaign and acting in accordance with the optimal procedures.
If the processes are neglected, fewer leads will turn into orders and even the already obtained customers may not come back.
Of course, focusing on all of these areas also involves costs. However, these costs will certainly be lower than the potential loss arising from the implementation of "leaky" advertising activities. The larger the budget of the campaign, the less important the costs of "patching", which only brings benefits – even at a time when no advertising budget is being spent, become.
—
Konrad Caban has been leading SITEIMPULSE since 2002, helping customers achieve their business goals through online marketing.