2017 just flew by. It was like yesterday when we announced our plans for Q1 2017. Today we stand on the edge of 2018 – ready to summarize what we have achieved during the past 12 months.
The passing year's hall-mark was, undoubtedly, a complete redefinition of well-known tools, such as Live Chat or Drag & Drop Email Designer.
It was also a year of the AI & Machine Learning and its adaptation for marketing automation purposes.
Here's a run-through of the 2017 milestones.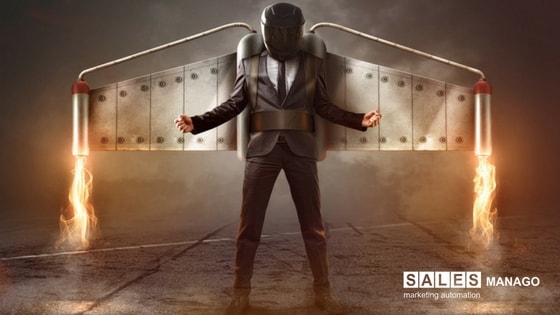 New Board Member
We are happy to announce that our former COO, Marek Broda has joined Grzegorz Błażewicz & Konrad Pawlus in the Management Board.
"Mark has been with SALESmanago from the very beginning; initially started in the sales department, but it quickly turned out he's not going to make a decent salesman. He, however, revealed other talents, like organizational and management skills (which he still later developed) and has been contributing to company's success ever since" – said Greg Blazewicz, the Founder & CEO.
Then we received a really good news:
The percentage of businesses that use CRM tools in UE increased by 23.5% during the past ten years.
In 2007, an average of 17% of companies used these tools, while in the last year the figure was 21%. The fastest growing market was Lithuania, followed by Netherlands and France.
The Successful Brand
26th of January 2017, SALESmanago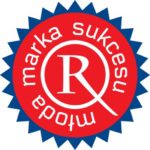 was awarded a first prize in a prestigious contest Mloda Marka Sukcesu (The Young Brand of Success), receiving a cash prize for the advertising purposes. The 6th edition of the competition was organized by one of the most important newspapers in Poland – Rzeczpospolita. Companies selected to join the contest had to pass the thorough selection, where one of the criteria was to have at least 7 mln zloty income in 2015.
Rzeczpospolita promotes ambitious companies that produce solid, domestic brands for the 6th time. For the contestants, it's a great opportunity to brag a little about their market success, but also to win a valuable price – a marketing campaign worth 400.000,00 zloty (approx. 92 000 EUR).
White collar boxing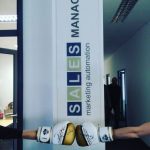 In February we did something absolutely insane. We placed some IT guys in the ring, put the gloves on their hands (also hand wraps, headgears, and mouthguards) and told them to fight! And you know what? It was awesome!
To break the mid-winter 'weltschmerz', SALESmanago Marketing Automation initiated a cooperation with Małopolski Związek Bokserski – the local Boxing Federation. We agreed to make the event in a friendly restaurant – Food and People by Pastrami Deli (the best New York style pastrami in this part of the globe). We brought a professional ring into the middle of the venue, as well as other boxing equipment – and so it has begun.
Of course, there were the winners! The champion's belt belongs to Michał Mocny who won in points to Łukasz Kawa in the final round of the tournament by the judges' decision.
March: Unicorns! Unicorns everywhere!
In the article published on March 16th on World Economic Forum website, Plamen Russev – the Founder & Chairman of Webit Congress, renowned entrepreneur, and marketing author – mentions SALESmanago as a key player on the marketing automation market that is likely, become the next Polish unicorn startup. The author of the article names SALESmanago as one of the most promising companies with established know-how and success in today's Poland. Next to SALESmanago Plamen Russev mentions Growbots, a sales marketing automation company as another Polish company with "unicorn potential".
Anti-SPAM organization 
In June we became an official supporter of The Messaging, Malware and Mobile Anti-Abuse Working Group (M3AAWG). The organization encompasses companies that work together to reduce the proliferation of spam and unwanted software. It is the largest organization of its kind, associating over 200 members worldwide. Among most prominent supporters we can find brands such as Apple, Facebook, Google and Oracle Marketing Cloud.
If it's August this must be Bogota
Our partner Bendita Essence was part of the organization of one of the key events in the region. It was the 2nd Forum of Customer Relationship and Relational Marketing 2017, where space was created to dialogue and expose strategies focused on data, communications, and marketing that involves all areas of organizations. Dozens of marketing experts gathered at the CUR of COMPENSAR place in Bogotá, where attendees received 14 world-class conference tools, and at the same time 14 opportunities to put into practice what was analyzed with the main focus of developing effective marketing that propitiates profitable customers. During this highly relevant event, SALESmanago was present at the hand of Bendita Essence, had a key space to expose the Marketing Automation platform, which was attended by hundreds of viewers, who had direct access to the characteristics that the system offers B2C, B2B and eCommerce companies with real-time demos opportunities and explanations from their specialized personnel operation.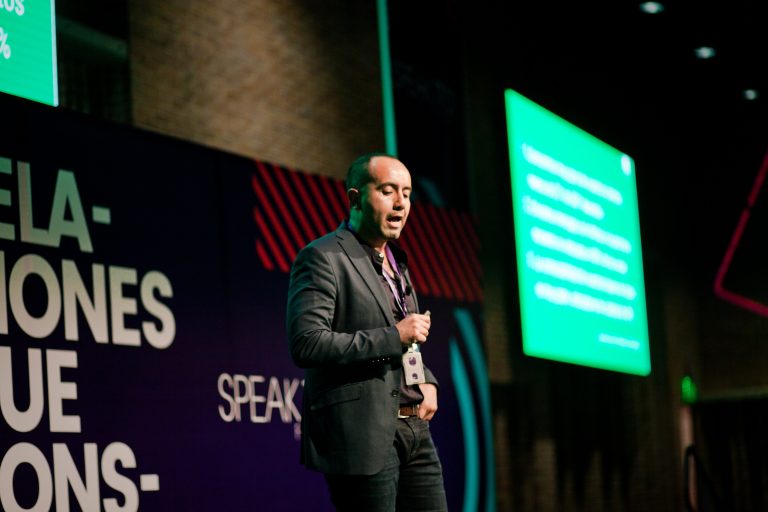 We survived Black Friday
And we learned something!
Time for the revolution
Marketing Automation Revolution is a book is written for marketers who recognize market challenges and need comprehensive and substantive insight into opportunities offered by new technologies. It is written for all those who are looking for answers to the question of how exactly the gathered data enhances marketing. It will also be useful for people who want to broaden and systematize their knowledge.
Marketing Automation Revolution is the encyclopedia of marketing automation – written by practitioners for practitioners.
Greg Blazewicz's book is already available on Amazon.
Getting ready for May 2018
Yes, you guessed – it's the reference to GDPR Regulation. Spoiler – we are ready!
Check:
GDPR: 5 Things You Must Know Before May 2018
RODO: Frequently Asked Questions (and Answers)
Stay tuned for more useful articles!
Defining a complete, all-in-one platform
Making yourself different on a very crowded and competitive marketing automation market is very difficult. Especially when you look at general features lists. Everybody's got "full personalization", "total customization", and so on. Buzzwords are not solutions.
One should look for a simple explanation what a given platform allows for. For example, if you'd like to check a list of unique capabilities of SALESmanago in main areas of product functionality that you most probably won't find at other marketing automation platforms – click the banner and download the list in a convenient form of the ebook.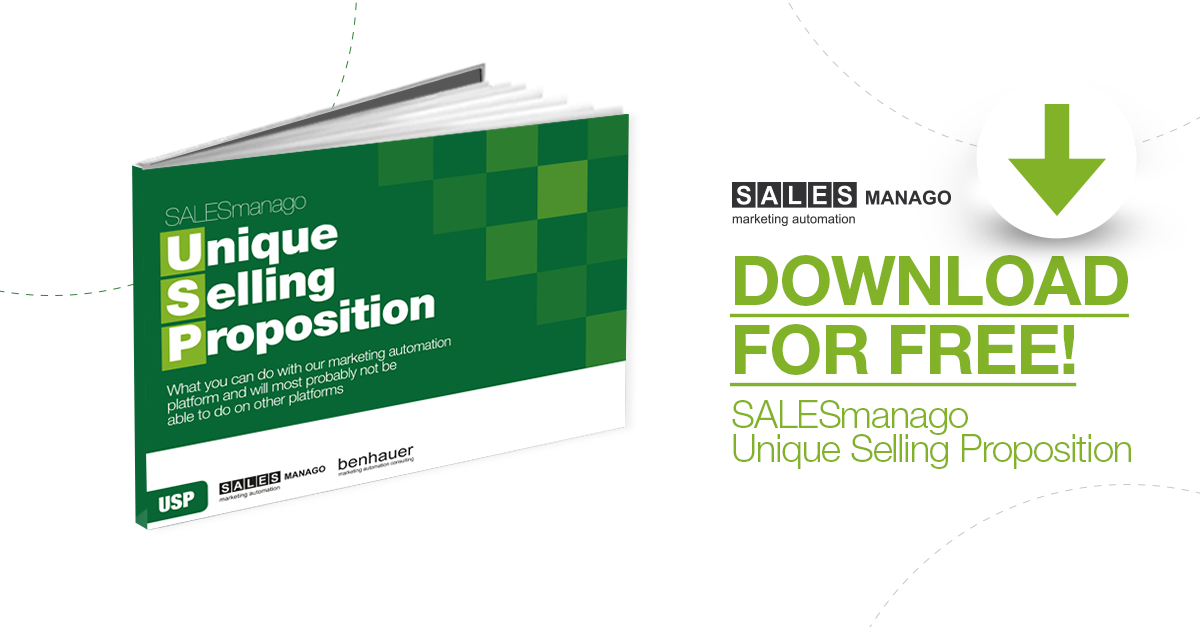 Platform development
Among numerous improvements and new features, these are the four of a paramount importance:
Drag & Drop Email Designer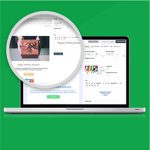 New, and probably the best drag & drop editor on the market: a tool that lets you design beautiful and fully responsive email templates, messages, and newsletters, without involving the IT department! It ensures that each message created by our customers is fully responsive on every device and in every email client.
More: Problems with email responsiveness? That's our ultimate solution! New, revolutionary drag&drop email designer in SALESmanago!
Copernicus AI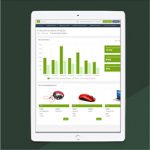 Copernicus – Machine Learning & AI is an advanced self-learning algorithm that analyzes the behavior of individual customers, predicts future purchases. Then it sends personalized product recommendations according to what the algorithm deems most likely to be bought.
More: Alan Turing, Machine Learning, AI and Marketing Automation
Live Chat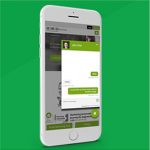 A Live Chat designed especially for Ecommerce & Online Stores. It has an access to the complete behavioral and transactional profile of the customer during the conversation, ready-made, personalized product recommendations that can be sent with one click, and allows for progressive profiling of the customer during chat sessions. Oh, and it's also compatible with a bot.
More: SALESmanago launches the one and only Live Chat dedicated especially for eCommerce & Online Stores
Workflow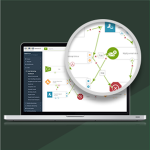 This intuitive wizard allows to create and visualize the whole processes. With workflows, you can plan and build comprehensive marketing campaigns including the most advanced processes.
More: Workflow for Dummies [Illustrated Handbook]
The others are

They trusted us
And last, but not least, in 2017 we welcomed many prominent customers: Lacoste, Hilti, Ticketea, Asecco, Happy Miles and Panda Security just to name a few. More of them you can find in our monthly summaries:
Lacoste, Hilti, Panda Security and hundreds of new SALESmanago Customers
Ticketea, VUAB, Constructora Capital Bogota and Many Other Join SALESmanago as Customers
Who Became SALESmanago Customer: September 2017
Fujitsu, Happy Miles and Asecco. See Who Else Joined SALESmanago as a Customer in October 2017
Who Joined Us as a Client: November 2017
Thank you all for your trust!
All we have left to say is: