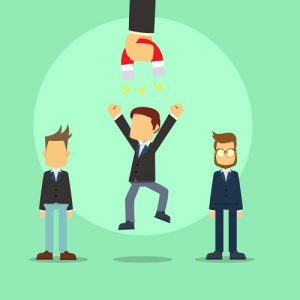 We are always happy to welcome new companies on board. The multitude of branches and countries they represent is impressive. In December we were pleased to say hello to many large and small businesses from around the globe. We want to express our appreciation for your trust in SALESmanago and confidence, that marketing automation will help you expand your business more quickly and effectively.
From all the companies, that chose SALESmanago as their marketing automation platform in December, we present the short descriptions of those, we found the most interesting:
Electrolux – is a global leader in home appliances. Electrolux offers thoughtfully designed, innovative and sustainable solutions for households and businesses, with products such as refrigerators, dishwashers, washing machines, cookers, vacuum cleaners, air conditioners and small domestic appliances.
IPM – a company offering mortgage credits, company credits, cash loans, and leasings.
They provide complex and thorough services which maximize the clients' benefits, comfort and safety.
AIM Controllers – a Polish company which specializes in customizing PlayStation and Xbox controllers.
Feeby – a company with a family tradition established over 20 years ago. Experienced, but young in spirit, Feeby is open for new trends in the interior design. They create innovative and artistic interior decorations for customers from all around the world.
Drogeria Pigment – established in Kraków, built from passion and involvement. The shop offers the newest and bestseller cosmetics and health & beauty products. The range of products and quality of service are on the highest level.
Central Fund of Immovables – CFI Hotels are the answer for the needs of those looking for convenient locations in city centers. A wide range of solutions in 14 CFI hotels in Poland will fulfill the expectations even of the most demanding guests, travelling both in business and leisure purposes.
Luxon – a producer of LED luminaires. They design and produce lamps from the best-quality and most effective components.
Tech Data– a leading distributor of IT solutions offering a wide portfolio of products and services of the most important international producers. Tech Data is a part of Tech Data Corporation, one of the largest international computer equipment and software distributors.
FitFOOD – a company offering diet catering. It was established to help their customers to achieve and keep their health and fitness goals, eat healthy and balanced food, and feel good every day.
Greenpoint – a Polish fashion brand for women that exists on the market from 1992. Greenpoint collections are aimed for modern, active women who appreciate elegant and functional clothes.
NutriTienda – a leading specialistic and sport food company with 40% of shares on the Spain market. Thanks to their excellent quality of products and customer service,over 200 000 clients trusted NutriTienda in their pursuit of health and well-being.
Ecomatic – has 19 years of experience in e-commerce, of which 6 years experience with Magento and customer delivery. The company builds, operates and develops tailor-made e-commerce solutions and attaches great importance to driving traffic to the webshop, turning visitors into customers, creating efficient order processes, and cost-effective management.
Sayidaty Mall – is an online shop, where you can find thousands of popular fashion products of the biggest fashion brands for the whole family. Unparalleled range and unbeatable prices are the perks of Sayidaty Mall.
BigBang – is the largest provider of audio-video products and computer software on the Slovenian market.
CreaFirm – is a French online shop which specializes in selling elements for making creative, hand-made jewellery.
eFarma.com – is the leading online pharmacy in Italy, selling no-prescription medicines, cosmetics and supplements. Every day hundreds of customers choose eFarma.com to buy over 40,000 health and wellbeing products, choosing between more than 1,000 brands.
UCINA Confindustria Nautica – is the non-profit association, which since 1960 represents the industries and companies of pleasure boating, works for the development of the nautical sector, promotes the culture of the sea, and the development of nautical tourism in Italy.
Goal Profits – started as a simple tipping service way back in 2011 and now has evolved into something with much bigger ambitions. Goal Profits is now a community of football traders, focusing on education rather than tips. The aim is to help members learn how to make consistent profit by trading football rather than rely on a tipster.
Unlimited Travel Group – specialists on big and small-scale trips.