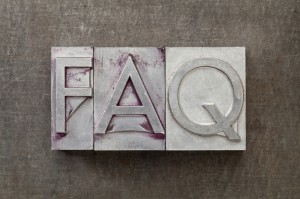 Implementing Marketing Automation transforms a company. It delivers plethora of knowledge and insights, encourages the team to focus and organize, and provides a room for analytical and creative work by automating mechanical, dull tasks. Despite the benefits,  it's still a change – a process than many can be afraid of.
If you share such pre-application doubts and look someone to answer your questions, you've found yourself in a right place! Learn how to know whether your company is ready for Marketing Automation, how will it work for small or niche business and could the platform turn out to be too complicated.
1 Is my company ready for Marketing Automation?
Yes, if:
You have a strategy for lead generation and business development,
You have resources to realize these aims and deliver content on regular basis,
You observe a constant lead flow.
Remember that Marketing Automation is just a set of tools: what matters is your idea, knowledge and means.
2 Does Marketing Automation make any sense to small, niche business?
Definitely. Why?
It will free you from the burden of mechanic tasks to give you time for creative and conceptual work,
It will lay foundation for your company's future development: you will have more customers, they will get more diverse, also competitors might arrive to you safe small niche,
It won't be expensive – e.g. in SALESmanago your fee depends on amount of contacts in your base.
3 Can I afford Marketing Automation?
Firstly, test a Marketing Automation platform. Many of them offer a free trial, which will help you to assess realistically how much would it cost to implement Marketing Automation. Can you team handle the task, or would you have to hire a new specialist? How automation will transform their work? What duties will be reduced? How will your marketers cope with new ones?
Remember also that the price is related to number of contacts in your base. As a small company you probably don't have many of them (yet!), so you can start with a basic, low-cost option and add new features as your business expands.
PS. Here you will find stats explaining why you can't afford to neglect Marketing Automation.
4 How much time the implementation takes?
Basic: 1 – 2 months
Advanced: 2 – 4 months
Pro: 4 – 6 months
(based on our clients' declarations).
5 I have Google Analytics. Do I need more data?
Yes, you do. Monitoring of individual contacts and monitoring offered by GA concern different areas. Google Analytics offers you macro perspective, useful by measuring campaign efficiency or website optimization.
On the other hand, Marketing automation analytics provides micro insights (e.g. about behavior of particular customers), possibility of automated applying it to marketing action and exchange of information with sales department.
6 Will Marketing Automation reduce the amount of work for marketing department?
To be perfectly honest: no. Automation doesn't mean an autopilot. Contrary to what many marketers imagine, it doesn't change your communication into self-efficient machine after you set rules of automation.
Marketing Automation helps organize team's work and monitor its efficiency. They will do more with analytics, creating the picture of customer, setting rules of automation and creative, conceptual work. At the same time they will be relieved from many mechanical tasks.
7 Will my communication sound machine-like?
Sometimes Marketing Automation is identified with tones of spam – irrelevant, unauthentic, mechanical messages, which carry no value and can even raise anxiety ("Yesterday at 4 PM you were viewing boots catalogue on our website. You spent most time on these models…").
It doesn't have to be like that. MA Platform won't overtake your website – it's still YOU who determines frequency and content of the messages. If you yourself won't set unfriendly rules or prepare bad copy, you won't disturb your recipients.
8 What if systems turns out to be too complicated?
Start small: implement new actions gradually, at your own pace. You don't have to introduce the whole array of solutions available, begin with 2-3 rules of automation and area you know well (e.g. email marketing).
Monitor effects and progressively add new rules and learn new functions.
There is no way that the platform will be too difficult. It provides many options, what could be intimidating, but it's perfectly adjusted to be used by laymen.
9 Are there business branches where Marketing Automation doesn't work?
No. If you do internet marketing and generate leads, you will benefit from Marketing Automation, no matter what you offer, be it software,  home-made vegan pies or consulting services.
10 How to segment my base for the first time?
If you decided to implement Marketing Automation at the point when you have a big contact base, you can start benefit from personalization fast – even before you collect enough transactional and behavioral data.
Simply send a mailing with various offers and segment customer basing on their reaction. If somebody clicks "Romance", give him/her "Romance" tag automatically. Try a couple of such mailings to preliminarily divide customers into interest groups, so you can start sending them relevant, personalized content.
Discover 4 biggest myths on Marketing Automation
Ask us more questions – in comments or via Facebook!