Love 'em or hate 'em. There's nothing in between. Pop-ups play users' emotions like Jerry Lee Levis used to play his piano. And believe me, once you'll learn this game, there will be The Great Balls of Fire… I mean of engagement. The Great Balls of Engagement. Oh, nevermind! Long story, short – master the art of pop-up timing and creation. It will pay off sooner than you think.
If you're still one of the naysayers if it comes to this issue, please let me give you five good reasons to change your mind. I promise to keep them short and sweet!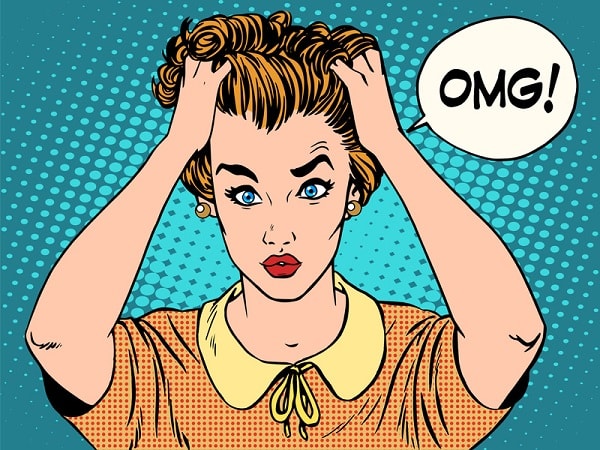 They bring great ROI – Let's start with the money talk. Basic information – pop-ups on your website are basically costless – the space is rent free, there are no other bidders you'd usually have to outrun, and no one charges you for clicks or actions of users. The 100 percent coverage of the invested assets is just a matter of time. Everything above is your income – every conversion, every purchase, every new contact in your database. What can I say more? There's a fortune in there. Help yourself – don't wait any longer!

They convert like there's no tomorrow – Pinky promise, I swear! Countless tests have proven that pop-ups work better than just good.

In one test, pop-ups generated 1,375% more subscriptions with an email address than a sidebar opt-in form

. It's just a part of human nature – we follow emotions. If a strong stimulus appears unexpected, it can push our panic button a bit. Switched to emotions we do as we are told. So we subscribe to a mailing list right before closing a tab or add an item to a cart (limited offer, -50% sale!) even though we had no purchase intention in a first place.

They deliver a clear call to action – Users are like teenage boys sometimes: They don't have a clue what you want from them. No, sir, not at all. Your goal, as their website cicerone is to tell them precisely what to do. Leave innuendo where it belongs (Queen discography). Speak your mind! And pop-ups will be of great assistance in that matter. Pop-up forces you to name and highlight a clincher of a deal. You have just a few seconds to catch user's attention. A few more to drive them away from pressing the x button. It's a tremendous exercise for a marketer's mind, and also a significant test of the offer (can I describe key benefits of a product to a user?). As you can see, killing too many birds with one stone isn't a tactic that can be applied on a pop-up. Back to the CTA, shall we? Once you prepare an eye-catching creation, pick the best words that will communicate users what they must do next to collect the promised prize.
There are so many of them – It would be a shame not even to try them out a bit. There are timed-based that will show up after a predefined amount of time of the website visit – an unbreakable tactic when you want to build up users' commitment. The content-based pop-up is triggered by a user visiting specified pages. Scroll-based ones display when a user has scrolled a specific percentage of your page. Exit pop-ups, as you can deduce, show when a user is about to leave your page. And that's just a few from the top of my head.
There's a brand new tool to make them – Do you know what makes a perfect excuse for a ride? A brand new Corvette in your garage. For once in a while, we like to surprise you with a just out marketing automation tool. This week's hottie is Contact form builder: Express PopUp designer. It's simple yet effective. 

Here you can learn the step-by-step procedure of creating the pop-up with this tool

. It's simple as 1-2-3.